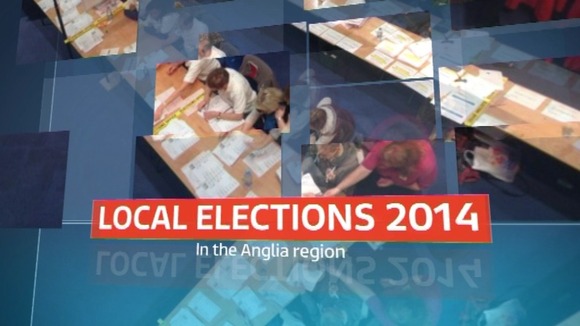 With less than a year before the General Election the results of local elections across the Anglia region will be keenly watched in Westminster as the political mood of the nation is measured.
There are key local elections in 22 councils across the Anglia region with nearly 400 council seats up for grabs. They are being held on the same day as the European Election on 22 May 2014.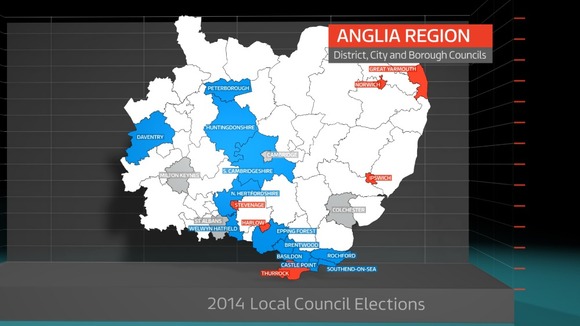 Local elections are held every year in the Anglia region on a four-year cycle. Some districts elect one-third of the councillors every year taking a break one year in four for County Council elections.
This year sees a third of councillors up for election in most councils - some 380 council seats.
Milton Keynes, however, is holding an all-out election for all councillors because boundaries in the new town have been re-drawn due to the growing population. The area will also get six additional councillors.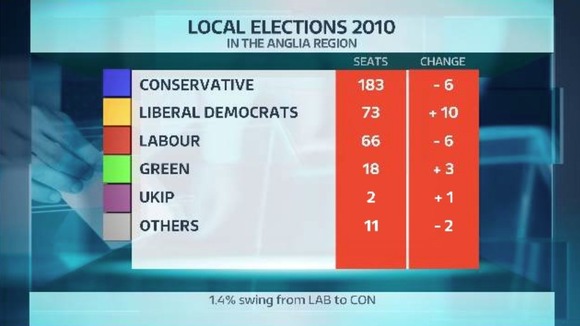 This particular set of council wards was last contested four years ago in 2010 on the same day as the General Election so turnout was higher that it usually is for local elections.
In 2010, the Conservatives took just over half of the council seats on offer but still made a net loss of six seats. Labour also lost six seats while the Liberal Democrats made 10 gains pushing Labour into third place.
Councils with elections in the Anglia region in 2014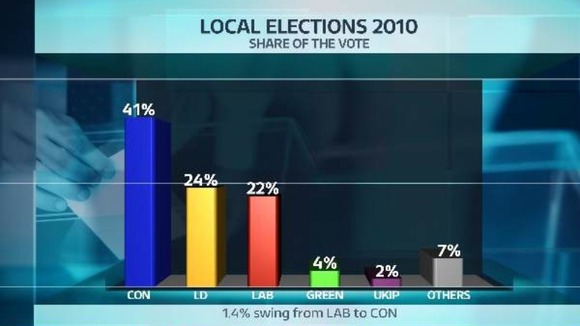 Polling stations for both the European Election and the council elections will be open from 7am until 10pm.
The results of the local council elections will be known soon afterwards on Friday 23 May but the European Election results won't be counted until after the rest of Europe has voted late on the following Sunday evening.