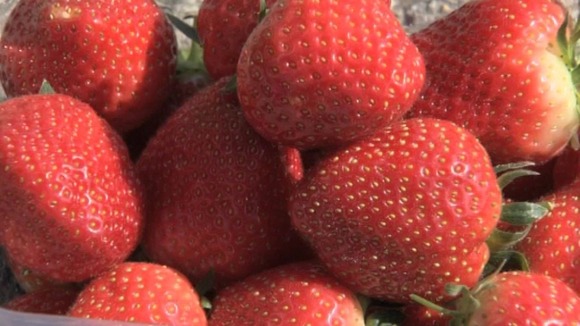 Just the name conjures up lovely images of summer.
Strawberries - sunshine, warm weather, happy days.
And on this fruit farm in Emneth on the Norfolk/Cambridgeshire border, they've got loads of them.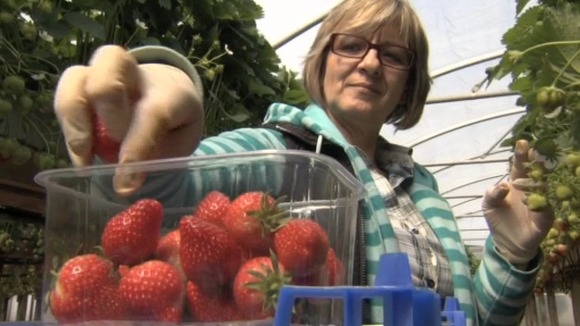 Ella Vielgosz is picking as quickly as she can. This has all the makings of a bumper crop after two very disappointing seasons.
It's very much a family business. Today the Meltons have an important guest to impress.
Riccardo Lavarini owns the Spaghetti House chain of restaurants in London, and is looking for a potential supplier so he can put fresh, tasty strawberries on the menu.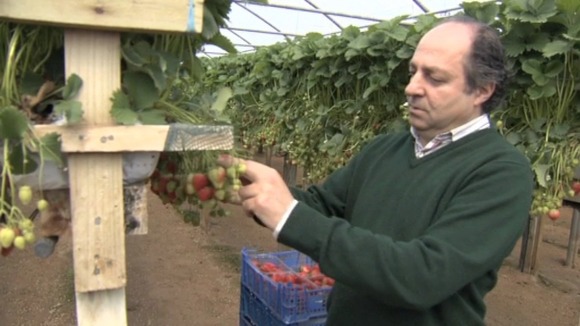 "We've tasted them, we like them very much, and throughout the month of June we've got a promotion going from the 1st of June to the 30th of June.

So we'll be doing a knickerbocker glory style dessert, we'll be doing a strawberry and banana frappe and a fresh strawberry and mascarpone."
– Riccardo Lavarini, Restaurateur

Those who work here are mostly from Eastern Europe and will stay for the length of the strawberry season before returning home. At peak times, this is a 24 hour a day operation.

The strawberries packed here will be on the supermarket shelf tomorrow.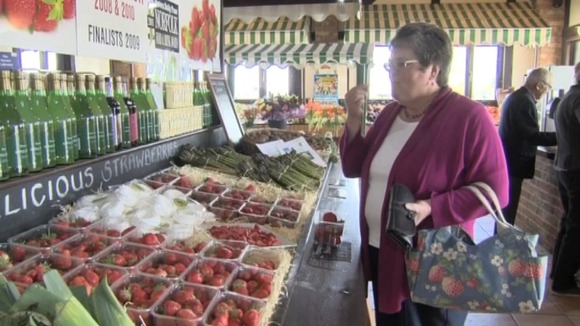 They'll be on sale even more quickly in the family farm shop a few miles away in King's Lynn.
There's certainly more than a drop of the red stuff here - summer 2014 looks to be one to remember for the great british strawberry.
Click below to watch a report from ITV News Anglia's Malcolm Robertson