The Cambridge drugs company at the heart of an international take over row is warning that uncertainty over its future could interfere with vital research into life saving treatments.
There are fears that if Astrazeneca is scooped up by American company Pfeizer, its work won't get the right investment. Today Astrazeneca opened its doors to lay out its plans for growth in the region.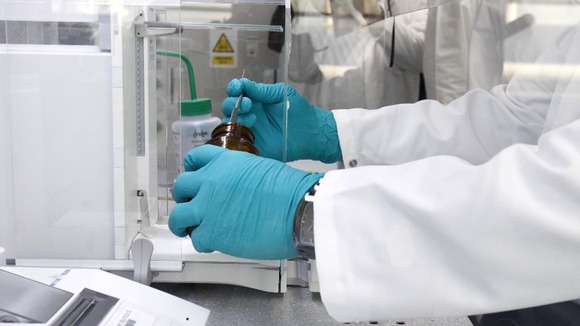 Today AstraZeneca was taking the story back to basics offering journalists a look behind the headlines and behind the scenes.
To see scientists working on the latest cancer treatment. The company says it has:
71 new drugs in the pipeline
10 of those are expected to come to market within the next ten years.
But if the American pharmaceutical company Pfizer is successful in taking-over the UK firm. There's concern from the scientists that life-saving treatments may be delayed. And innovation stifled.
Some of the medicines that I think we're going to be launching that are going to be incredibly important for patients. That needs to be our focus. If we are distracted. If we are delayed. That means that our medicines are getting to patients late and we can't afford to do that."
– Dr Mene Pangolos, Executive Vice President, Innovative Medicines & Early Development

Today AstraZeneca set out its stall. Cambridge central to its strategy.

With a £330m investment which will move the company's headquarters to the Cambridge Biomedical Campus, next to Addenbrooke's Hospital.

The firm also announced a collaboration with the Laboratory of Molecular Biology.
I'm excited because I think this will stimulate our scientists to do things that they wouldn't normally do. It's very difficult to be innovative if you've got to plan everything a year in advance and justify your existence. The idea here is to have a pot of money that allows me in collaboration with AstraZeneca... If a good idea comes up we can say yes do it. And there's nothing a scientist likes more than to be told yes do it."
– Sir Hugh Pelham, Director, Medical Research Council