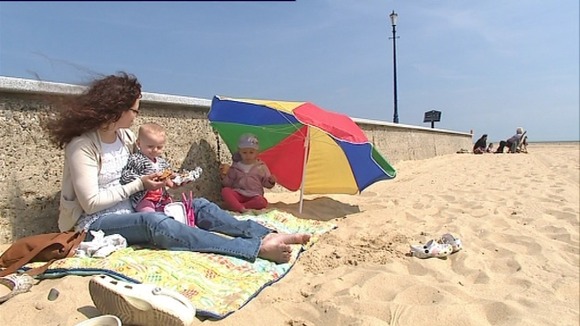 This weekend is set to be the warmest of the year so far, with temperatures expected to reach 23 degrees in parts of East Anglia.
The Jesus Green Lido in Cambridge only opened last week for the start of the season, and now they're having to get in extra staff to cope with the expected rush.
This is a great start to our season and we are obviously having a great push to get a lot of people through, so we are going to put on extra staff to cater for the expected numbers.
– Daryl Emes, Jesus Green Lido, Cambridge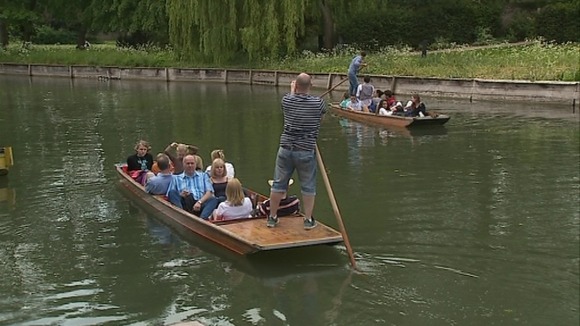 In Cambridge, punting businesses are expecting to be busy too.
We're the smallest company in the city, so we are expecting to be absolutely booked out this weekend.
– Sam Morris, Cambridge Punters

On the Norfolk coast at Great Yarmouth, businesses are stocking up, ready for the warm weather.
The weekend is looking encouraging, our online bookings are already well up on the last couple of weekends. It makes people a lot happier when the sun is shining.
– Albert Jones, Pleasure Beach

Click below to watch a report by ITV News Anglia's Emily Knight.