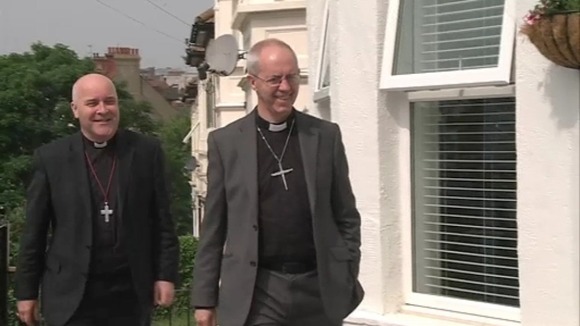 The Archbishop of Canterbury has dedicated a training room at Southend's homeless charity HARP.
It is based in the new Bradbury centre the charity opened in March.
As well as a training room to help people get back on their feet, the centre offers 24-hour access to emergency accommodation and a day centre.
"This is the kind of thing that needs to happen. It's local people supporting it.

"It's a local effort with a vision of ending homelessness, rough sleeping particularly, in Southend in four years and that's a fantastic vision of huge importance."
– The Most Revd Justin Welby, Archbishop of Canterbury.

Among those the Archbishop met today was Heidi Simms, a former care worker who ended up on the streets in December.

She said, thanks to the charity, her life would soon be back on track.
"Warmth generosity, love. Everything comes from the church in the initial stages and then we're brought to Harp. Harp continue that care, they continue to support. There are so many services they provide."
– Heidi Simms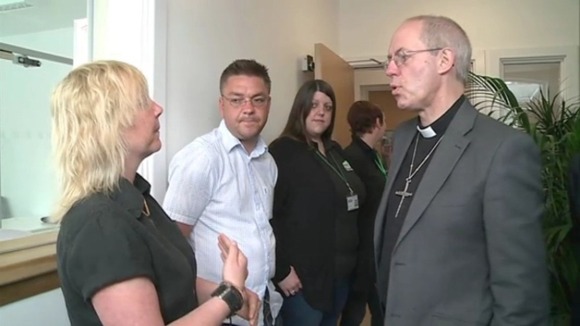 Every year around 2000 people in the area need assistance with homeless issues.
"HARP are delighted and privileged to receive this very special visit from the Archbishop of Canterbury and welcome the opportunity of showing him the work that our exceptional staff and volunteers do in supporting the homeless of Southend-on-Sea."
– Richard Hair, HARP chairman of trustees.

Victoria Lampard reports.