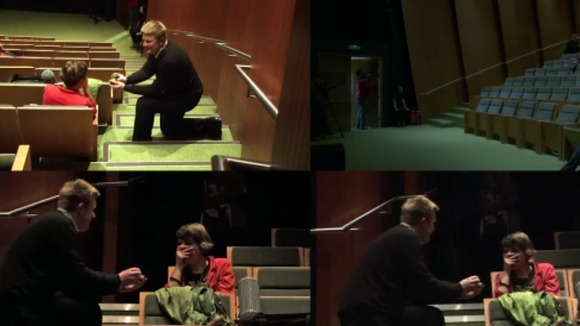 A media lecturer from Colchester shocked his girlfriend last week by organising a marriage proposal on the big screen.
28-year-old Tom Welham carried out the gesture at the Firstsite gallery in the town.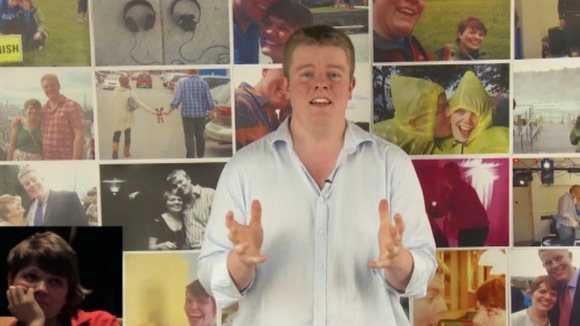 He invited his unsuspecting girlfriend of three years, Abby Howlett, to the monthly Unseen Cinema event after convincing her not to attend a pub quiz that the couple normally go to every Thursday.
They were midway through watching a film when Tom excused himself to go to the toilet.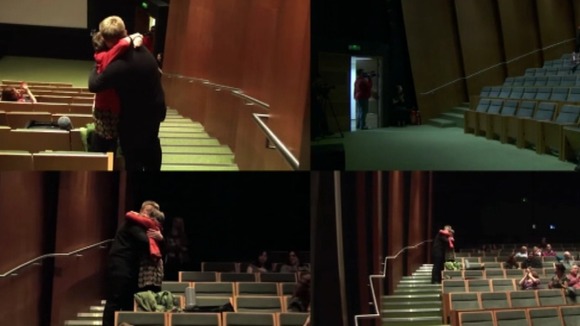 It was then that a video message produced by Tom appeared on the screen in which he spoke about his love for Abby.
If that wasn't enough, he then returned to the auditorium to propose to Abby who had no hesitation in saying yes!
"I'm known to friends and family and particularly to Abby as being 'not normal', so I couldn't get down on one knee in a restaurant because that's too 'normal'.

Abby was totally unaware of anything sneaky going on, even after I left her in the auditorium on her own to 'pop to the loo'."
– Tom Welham

The couple plan to get married next year.

Click below to see Tom's wedding proposal