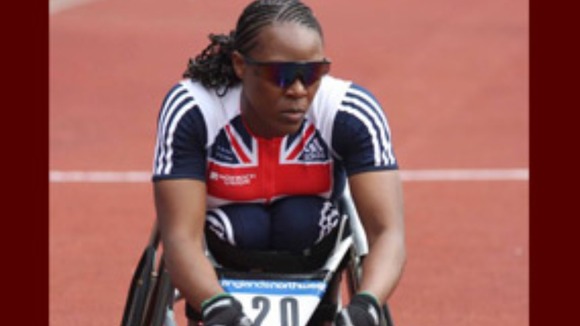 A top economist, a disability campaigner and an inspirational lecturer are among those given awards in Essex. Kate Barker becomes a dame, while Anne Wafula-Strike, from Harlow, is made an MBE for services to Disability Sport and Charity.
Scholar Roy Bailey has received an MBE. Roy, 67, from Wivenhoe, has been an inspiration to colleagues and students in the Department of Economics and around the University since joining Essex as a lecturer in 1972.
Roy had previously gained a First Class degree in Economics at Essex in 1968, and then an MA in Economics with Distinction in 1969.
He retired in 2009, but returned to the University as a part-time teacher and Honorary Senior Lecturer.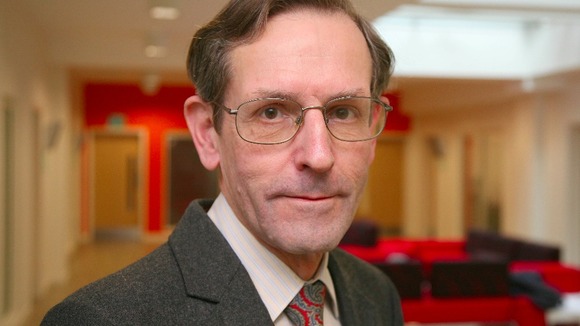 It has been a privilege to work with colleagues in the Department of Economics at Essex for more than 40 years, its success having been built on common effort, a collegial atmosphere, and working closely with our students.

"I see the award as recognition for the whole Department, an honour which just happens to have landed on me."
– Roy Bailey

The full list for Essex is below:

DAMES

Ms Katharine Mary BARKER. For services to the Economy.

CBE

Miss Valerie Malvia May TODD. Commissioner, UK Commission for Employment and Skills and Director of Talent and Resources, Crossrail Ltd. For services to Skills Training and Development of Young People (Woodford Green,Essex)

OBE

Ms Lesley HASTIE. Team Leader, Local Government Pension Scheme and Local Intelligence Team, Department for Education. For services to Education and Friends of the Rebel Trust.(Clacton-on-Sea, Essex)

Mrs Karen JONES. Crown Advocate, Special Crime and Counter Terrorism Division, Crown Prosecution Service. For services to Law and Order, particularly Counter Terrorism Prosecutions. (Essex)

Anthony John SINGLETON Chief Operating Officer, Government Digital Service, Cabinet Office. For services to the Provision and Improvement of Digital Public Services. (Shoeburyness, Essex)

Clive Anthony STOBBS Chief Executive Officer, Autism Anglia. For services to People with Autism.(Colchester, Essex)

MBE

Roy Eric BAILEY. Honorary Senior Lecturer, University of Essex. For services to Economics Education. (Colchester, Essex)

Mrs Margaret BROWN. Higher Executive Officer, Work Services Directorate, Department for Work and Pensions. For services to Unemployed people and to the Samaritans. (Southend-On-Sea, Essex)

Ms Eileen Kirkpatrick DAVIDSON. For political service. (Colchester, Essex)

Ms Judith Helen MARCH. Director, Personal Support Unit. For services to Litigants in Person.(Buckhurst Hill, Essex)

Miss Anne Elizabeth MITCHELL. For services to Children withDisabilities and to the community through the Barrow Farm Riding for the Disabled in High Wood, Essex.

David MITCHELL-GEARS For services to Bowls.(Clacton-on-Sea, Essex)

Rajen ODEDRA. Prison Officer, HMP Belmarsh. For services to HM Prison Service and the community in Essex. (London)

Mrs Edna PRATT. Foster Carer, Leigh-on-Sea, Essex. For services to Children and Families. (Leigh-on-Sea, Essex)

Edward George PRATT. Foster Carer, Leigh-on-Sea, Essex. For services to Children and Families. (Leigh on Sea, Essex)

Clive RIPPON For services to Tennis in Essex. (Chelmsford, Essex)

Mrs Ann STUART. Training Manager, Sexual Offences,Exploitation and Child Abuse Command, Metropolitan Police Service. For services to Child Protection. (Epping, Essex)

Howard Martin STUCHFIELD, JP For services to Heritage,Charity and to the community in Essex. (Essex)

Jonathan ULLMER. Principal, CATS Canterbury and Director of Education, Cambridge Education Group. For services to Education.(Westcliff-on-Sea, Essex)

Ms Anne Olympia WAFULA-STRIKE For services to DisabilitySport and Charity. (Harlow, Essex)

Joss WIGGINS Lately Chief Fisheries Officer, Kent and Essex Inshore Fisheries and Conservation Authority. For services to Fishing and Conservation in the Thames Estuary.(Brightlingsea, Essex)

BRITISH EMPIRE MEDAL

Mrs Jacqueline Ann FIRMAN. For services to the community in Orsett, Essex.

Dharam Bir LALL For services to the community and Businesses inEssex and the London Borough of Newham. (Chigwell, Essex)

Mrs Patricia MANNING For services to the community in Clacton on Sea, Essex.

Mrs Avril Elaine MILLS. Founder and Fundraiser, The Dream Factory, Essex. For charitable services to Children and Young People. (Epping,Essex)Susan Elizabeth STAMP. Primary School Teacher and Volunteer, Bonnygate Primary School, Ockendon. For services to Education. (South Ockendon, Essex)

Raymond Alfred WARNER For services to Hereward Primary School and to the community in Loughton and Epping Forest, Essex. (Loughton, Essex)

Philip WRIGHT Squadron Warrant Officer, Wanstead and Woodford Squadron. For voluntary service to the Air Training Corps. (Harlow, Essex)