Mum funds heart screenings to prevent other parents losing their children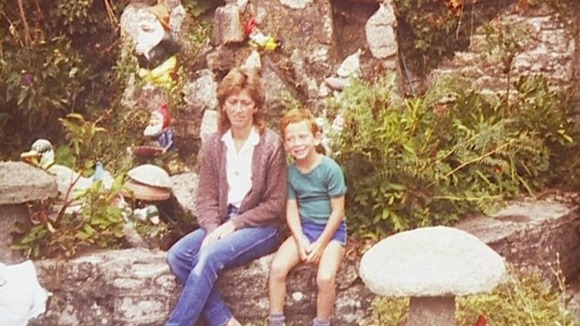 A mother from Norfolk, whose son died due to an undiagnosed heart condition, has raised thousands of pounds to allow children in Great Yarmouth to have a free screening.
Marilyn Cullum lost her eldest son, Simon, in 2007 at the age of 29.
She has since discovered that every week in the UK there are 12 young people, aged between 14 and 35, who die because of undiagnosed heart problems.
"It was awful. I was speaking to him in the kitchen and he went up to his room. I went to see him 45 minutes later and he was clearly not alive on his bedroom floor."
– Marilyn Cullum, mother.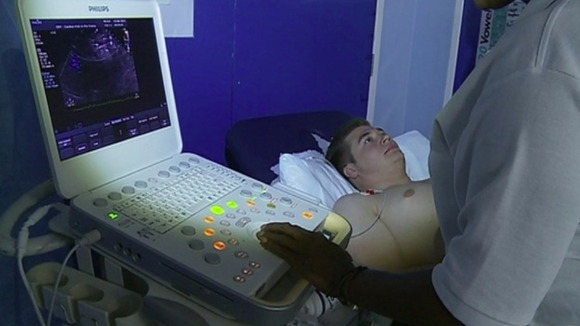 To try to prevent other parents going through the same thing, Marilyn wanted to organise a heart screening event for youngsters in her area.
She raised £12,000 to allow Cardiac Risk in the Young (Cry) to come to Cliff Park Academy in Gorleston this weekend.
Elliott Burnett said it took just 10 minutes to have an ECG or ultrasound test and he was given the all-clear
"It's definitely reassuring to know that my heart's OK and I can carry on playing sport. Knowing that I can keep going is absolutely fantastic."
– Elliott Burnett.

Eighty per cent of sudden cardiac-related deaths are asymptomatic - meaning they do not have any symptoms. Screening for inherited conditions that are otherwise silent allows doctors to treat them before they cause too much damage.

Click below to see Kate Prout's report.