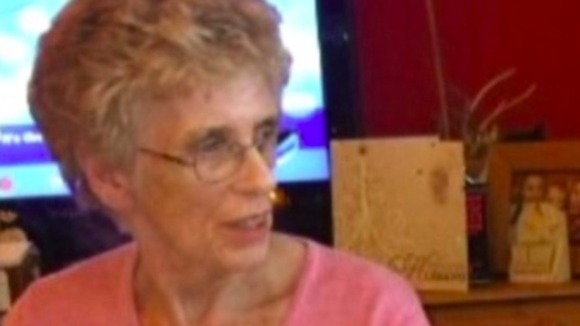 The human rights of a 63-year-old terminally-ill hospital patient were violated because she was not consulted before a "do not resuscitate" was placed on her records, the Court of Appeal has ruled.
Three appeal judges were asked to intervene by David Tracey, who said his late wife Janet was subjected to an unlawful DNR notice at Addenbrooke's Hospital, Cambridge.
Addenbrooke's Hospital said it was considering the implications of the judgement and the next steps very carefully.
Today's ruling hinges on a specific point of law. There was no criticism of our clinical care.

"It is a fact of life that every day people die in hospitals. From my own experience as a specialist hospital doctor, the most important thing is that these patients are treated with the utmost respect and dignity.

"End of life situations involve doctors and nurses having emotionally challenging but necessary conversations, with patients and their families about what happens in the final stages of their care. Medical staff use a combination of their compassion, experience and judgement at these difficult times, to try and find the right pathway for each individual patient, and provide the support needed for everybody involved."
– CEO Dr Keith McNeil, Cambridge University Hospitals

Such notices are intended to ensure that a patient dies in a dignified and peaceful manner, but they have become the subject of controversy.

The Government and health chiefs were accused in court of failing to tackle widespread confusion and uncertainty over the imposition of notices on seriously ill patients.

Lord Dyson, Master of the Rolls, who sat with Lord Justice Longmore and Lord Justice Ryder, declared that the hospital trust "violated Mrs Tracey's Article 8 right (under the European Convention of Human Rights) to respect for private life in failing to involve her in the process which first led to the notice".

But the judges rejected complaints that the Government had infringed her rights in her last days by failing to promulgate national guidance on DNR notices.