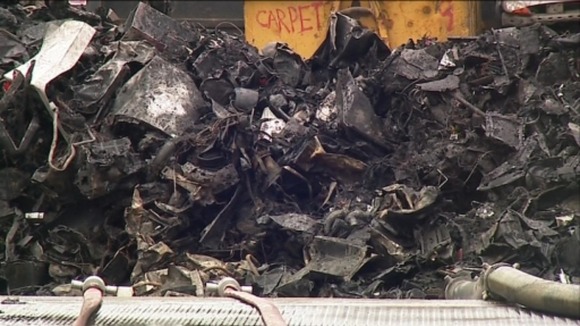 People living near a car parts recycling plant in Northampton were asked to keep their doors and windows closed this morning after a fire broke out there.
The blaze off Harvey Reeves Road in the town started at around midnight and quickly took hold with five appliances needed to bring the fire under control.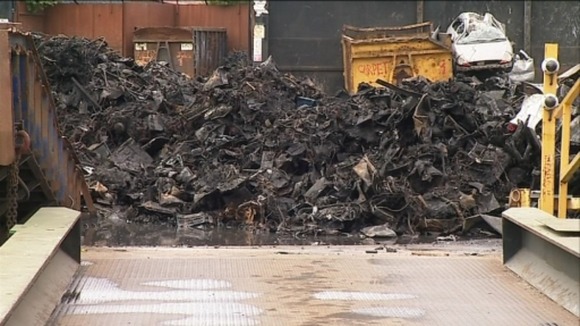 Thick black smoke could be seen across the skyline of Northampton and caused some health concerns.
Fire crews contacted Public Health England, which advised that people close their windows and doors and clear off any black soot that may have settled onto cars.
We've dealt with a lot of fires involving recycling plants over the last two years, this one we've overcome quickly. We took an aggressive offensive approach because of the affects that the smoke was having on the town.
– Ian McDonald, Northamptonshire Fire & Rescue Service

Click below to watch an interview clip with Ian McDonald from Northamptonshire Fire & Rescue Service.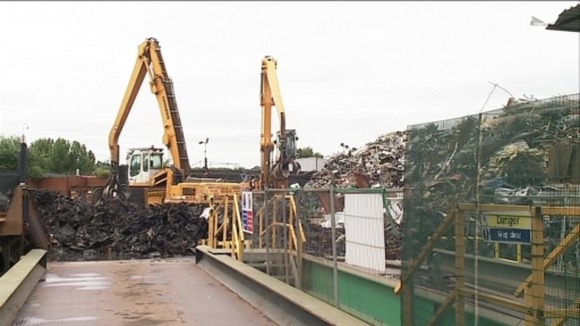 Fire crews also used specialist equipment to fight the fire, including a robotic device which they sent into the most dangerous part of the fire, to protect crews.
Businesses and roads were re-opened by mid-day, twelve hours after the fire started.