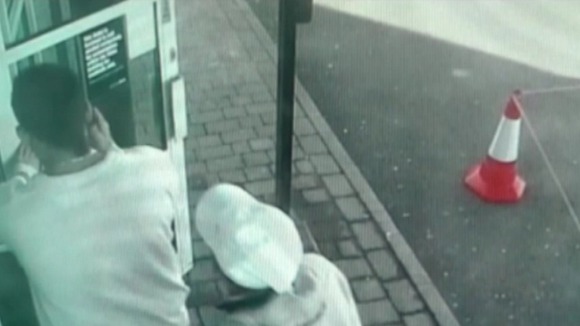 These images show Yasir Ali and Daaim Ashraf at the Days Inn Hotel in Peterborough.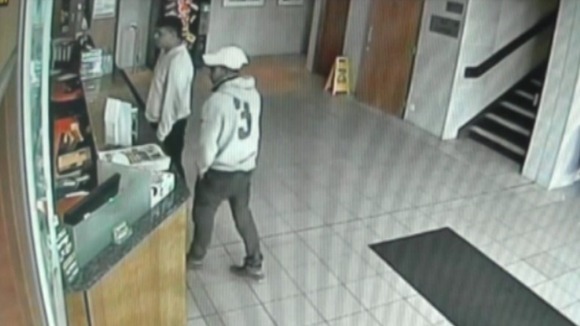 It was here that the men would bring their young victims and sexually abuse them.
But in police interviews, Yasir Ali claims he was asleep while this abuse took place.
Police didn't believe Yasir Ali. Instead they listened to his young victims who described many different instances of abuse, over several years.
One young woman has now spoken publicly. She met Yasir Ali through friends when she was a 15 year old schoolgirl. He was 24. She's asked to remain anonymous.
"He was really nice when I first met him, he was saying I was beautiful and that's why he wanted my number.

He used to speak to me everyday, he was texting constantly, he just made me feel special.

He said that I was his girlfriend and that he really, really liked me."
– Victim

She became infatuated with him, but his treatment of her changed. He began verbally abusing her, calling her stupid and ugly.
"I did feel like he was just using me for sex but I was in love with him, so I didn't want to split up with him. It is hard coming to terms with because I did think he really liked me.

I thought we were in a normal relationship, even though it was secretive. He didn't tell me his age, he said age doesn't matter, it's just a number."
– Victim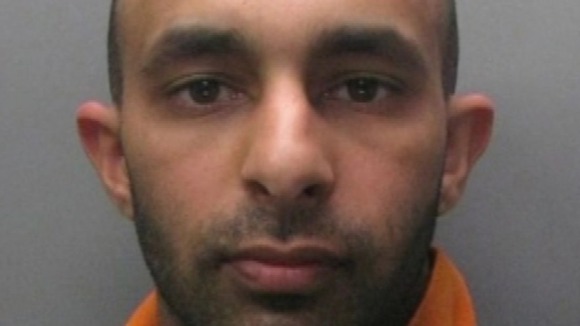 The young woman says Yasir Ali dropped her after she turned 16.
"It's been horrible, I can't trust anyone with anything anymore.

It's made me paranoid, because he told me if I was good looking he would have stayed with me and it's just made me feel like no one would ever want a proper relationship with me."
– Victim

The young woman gave evidence at the trial and police say it's thanks to her and the other victims' bravery that Ali and Ashraf were convicted.

Supporting victims through giving evidence and recovering from their ordeal is obviously of huge importance, but police recognise that it's also important to prevent such crimes happening in the future and that's why they're now working closely with schools to try and achieve that.

At Nene Park Academy, as with other Peterborough schools, an officer is based here several days a week.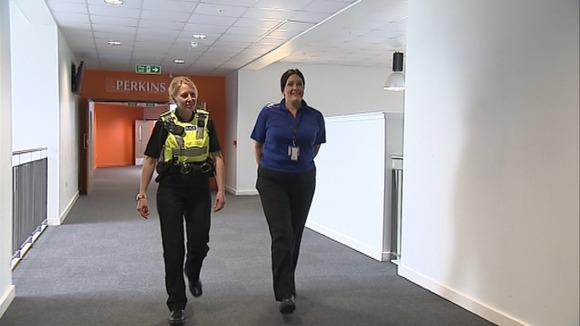 The aim is to give teens a familiar face in the police who they can trust. Worries about exploitation are often reported by friends, rather than victims.
The Police also give classes, to educate teens about the dangers of exploitation.
The young woman who spoke about her abuse by Yasir Ali is now being treated for depression.
She is still struggling with what happened, but wants her experience to help other teenagers escape abusive situations.
Click below to watch a report from ITV News Anglia's Elodie Harper. In this report, the victim's words are voiced by an actor.