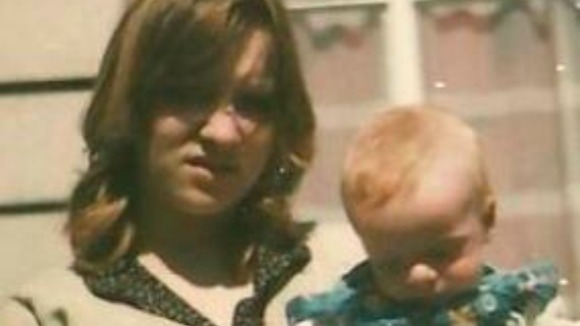 The funeral of James Attfield, who was murdered in a frenzied knife attack in Colchester, is taking place today.
James Attfield was stabbed more than 100 times in the town's Castle Park on March 29.
He'll be buried at St Peters church in Coggeshall later today. But his family say they will only feel closure once his killer has been caught.
But his mother, Julie Finch, said there can be no closure until his killer is found.
Our main focus has been getting Jim home to say goodbyes. When I think it's been 3 months it seems such a long time but I've been focusing on so many things so not had time to think about so much.

I know we've planned his funeral and part of it can lay Jim to rest but until the person is caught and justice is served I don't feel Jim can rest and I won't rest so although it's partly done we have that. He can't rest in peace until someone is arrested, convicted and justice is served.

I hope I can spend the day focusing on just Jim and saying goodbyes to Jim. All about memories of him for me."
– Julie Finch, James Attfield's mum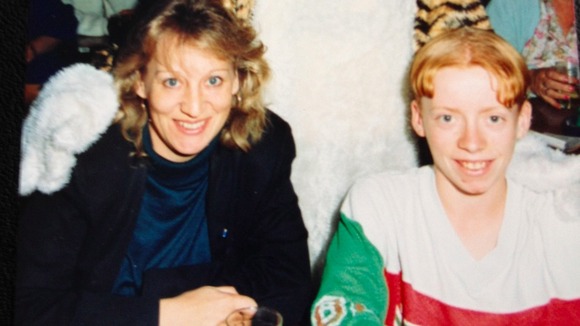 The family are still hopeful the killer can be brought to justice, but say they need the help of the public.
"We are relying on the public to cast their mind back and come forward because if they were in the vicinity possibly they have information they still don't have. We have to appeal to the public to come forward
"You hear stories that people are caught 20 years on, because of people coming forward to the way forensic evidence is advancing I think someone will get caught, it's just a case of when."
James had been trying to rebuild his life after being hit by a car four years ago that left him with a severe brain injury.
"No parent should lose a child. What made it doubly hard with Jim is the fact we nearly lost him after his accident and had he died after that, after he had been in a coma for eight weeks I could've accepted it more because it was a natural thing.
"I always used to kiss him after I left because I never knew if I would see him the next day. With this why Jim because he has been though enough but I take some comfort because I was the first person to kiss him when he came into this world and it was mother's day when I saw Jim on the 29th and I was the last person to kiss him when he left it."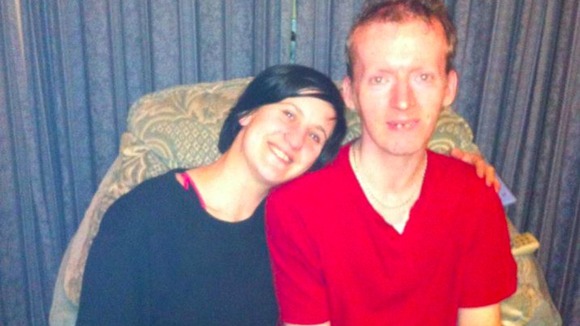 His mother said James would want his family to start to rebuild their lives.
"You are detached because we have been so busy. I have a fear that once funeral over it will hit me and I will think more about what happened and who is responsible and my emotions may change them from loss to anger. One day I feel one way the other another, one day is good another is bad. Jim wouldn't want us to be sad all the time."
She said the funeral will be a chance to celebrate her son's life.
"We want it to be a celebration of his life... we want it to be more of a celebration so something that he would have liked to have been at so chosen music and don't want people to be glum but to raise a glass to Jim and have a bit of a laugh and sing songs because he loved karaoke.
"We do talk about Jim a lot but sometimes you hear a certain song or something pops into your head when he is there and we have a good laugh because he would find it funny. It's constantly on my mind and everything reminds me of him."
Jim was always laughing and had a good sense of humour ... he wouldn't have wanted us to be glum."
– Julie Finch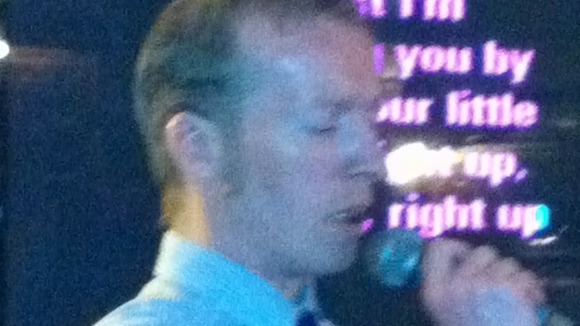 Ashlee Waller, James's sister, said the family had a lot of faith in the police and that they will always believe that the killer will be caught.
"We almost don't believe it happened. We still go into Colchester and we think, 'keep your eye out, you may see Jim' or walk past a pub he went in and we look through the window hoping to see him at the bar with a pint.
"It's hard to believe we will not see him at the post office or he won't come here for tea but because he lived his independent life its easy to forget that won't happen again. We could be here and he could be at his home and it's like he isn't gone, but he is..."
"We don't want the normal wake where people sit looking sad but want them to have a pint for Jim and remember the good things rather than the fact he was taken away.
To do something like that to anyone you have to be a monster, but the fact that Jim was such a caring man, and he never would hurt anybody and he had no hope of stopping what happened to him, makes the situation so much worse because things like that don't happen by accident.

So the fact that he was so vulnerable and didn't deserve it in anyway makes the act so much more malevolent than it ever would be."
– Ashlee Waller