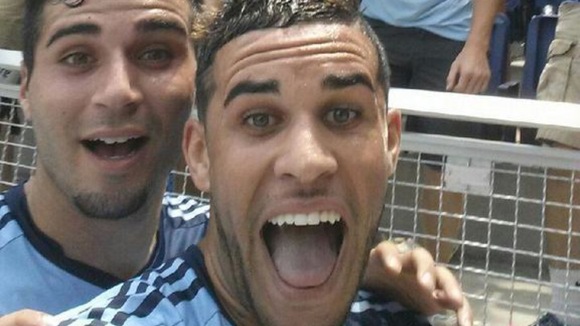 Former Norwich City youngster Dom Dwyer has become an internet sensation after posing for a 'selfie' during a recent MLS match.
The 23-year-old, who also played for King's Lynn, took the snap after scoring for Sporting Kansas City in their match with Chicago Fire.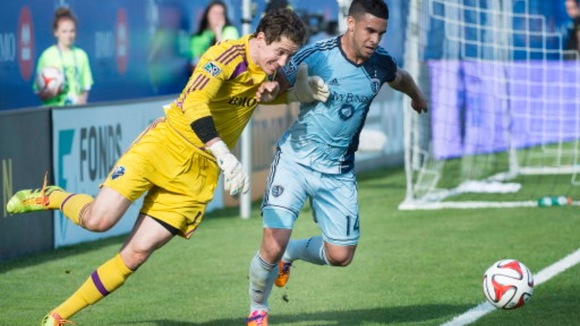 Dwyer ran into the crowd and took the picture with a phone that was handed to him by someone close to the pitch.
The celebration was well-received on social media, with many people praising Dwyer's sense of humour and originality.
Dom Dwyer's "selfie celebration" is the most postmodern goal celebration ever. Brilliant. Worth the yellow card. http://t.co/RiR7fyKgrZ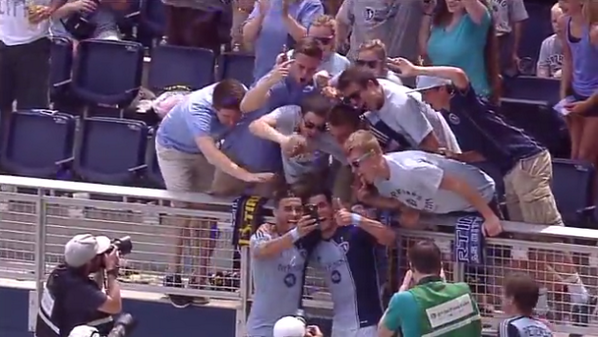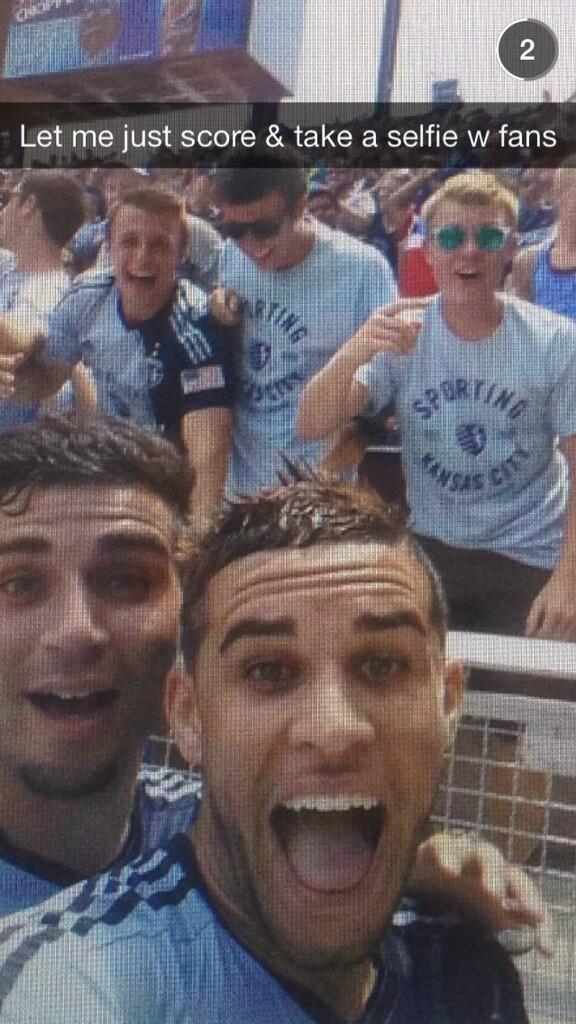 The referee didn't see the funny side of it though, and Dwyer was booked for his efforts.
Click below to watch Dom Dwyer's celebration
"It (the celebration) was set up. It was mentioned earlier today before the game, and it sounded like quite a cool idea.

It was a good bit of fun, but I got a yellow (card) for it. I was lucky I didn't get another yellow, or else I would have been in big trouble."
– Dom Dwyer