Anglia Weather: Bright spells with further showers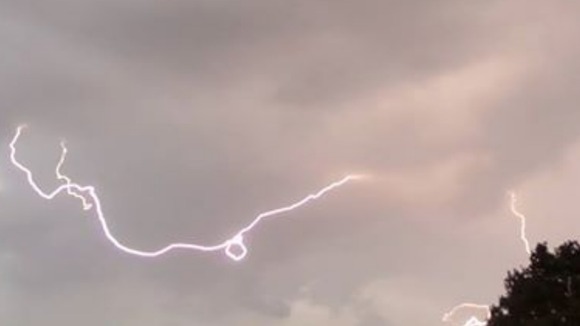 Rather cloudy with scattered heavy showers. Later in the afternoon these showers, with risk of thunder, will tend to become more confined to the east of the region, with brighter spells developing in the west later.
Feeling warm. Maximum temperature 23°C.
Read more: The Met Office extends the yellow weather warning for heavy rain
Sunday evening
Most showers should soon ease away during the evening, leaving a generally dry night with some clear spells developing, especially in the west, cloudier in the east.
Winds light overnight. Minimum temperature 12°C.
Picture gallery: Dramatic images of lightning from around the Anglia region
Send your pictures to angliaweather@itv.com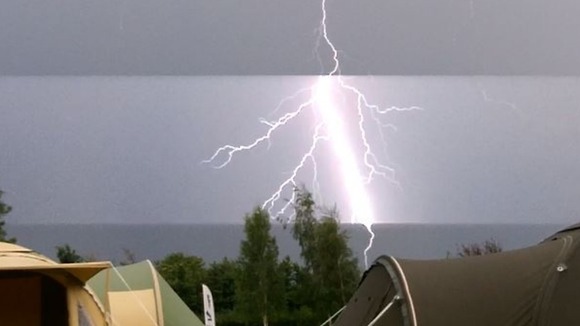 Monday
A fine, dry day with some sunny spells. Becoming cloudier later in the day from the west. Remaining warm.
Maximum temperature 24°C.
Outlook
Rather cloudy initially Tuesday, brighter later.
Sunny spells and risk of a few heavy, thundery showers developing later Wednesday and Thursday.
Winds light throughout, feeling very warm and increasingly humid.
Saturday's maximum temperatures in the Anglia region
25.9°C in Writtle, Essex
25.9°C in Northampton
25.8°C in Bedford
25.8°C in Cambridge
25.7° in Woburn, Beds
25.3° in Norwich
25.3°C in Wittering, Cambs
25.1°C in Harpenden, Herts
25.0°C in Stowe near Milton Keynes
23.3°C in Cavendish, Suffolk
20.6°C in Shoeburyness, Essex
18.0°C in Cromer, Norfolk
The highest temperature in the UK on Saturday was 27.7°C at Heathrow Airport.
Weather for the west of the region.
Weather for the East of the region.