Cook 'desperate' for big England score in 2nd Test against India
by Donovan Blake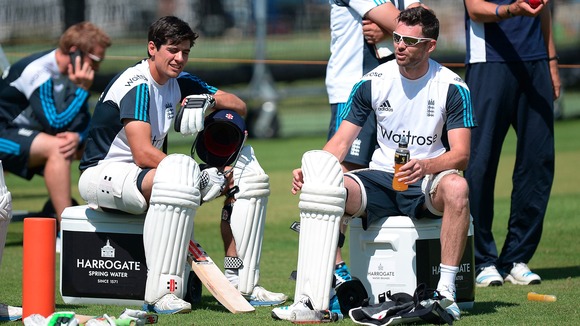 Essex star Alastair Cook knows the spotlight will be back on him when the test series with India resumes on Thursday, but he also knows the Lord's pitch will be under close scrutiny too.
There was plenty of criticism during the 1st test because of the nature of the Trent Bridge wicket in Nottingham. The game ended in a draw with bat dominating ball for most of the five days.
And Cook believes both sides want a 'result' wicket at the 'home of cricket' to fire up the series.
"Lord's tends to be, when you look up not down on it, a fantastic place to bat when the sun's out. But we just want nicks to carry. I think both sides would like that - fast. But there's nothing wrong with that. You want a fair wicket, but we would love a result."
– Alastair Cook

Meanwhile Cook is hoping his long wait for a big test innings and an England win will both come in the latest contest. England haven't tasted victory since the 4th Ashes Test against Australia at Durham in August 2013.

And the last time Cook reached three figures in a test match was against New Zealand three months earlier.
"I'm desperate to get that score. It's obvious. Everyone's talking about it and everyone will carry on talking about it until I score that run."
– Alastair Cook