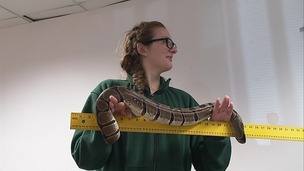 From the very tall to the very small. Whipsnade Zoo in Bedfordshire holds its annual weigh-in.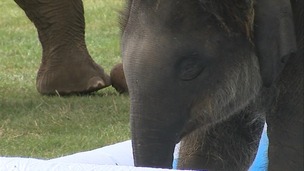 He may have struggled to keep his balance at times, but little Max definitely seemed to enjoy his new paddling pool.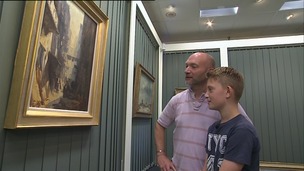 The Norfolk schoolboy dubbed "Mini Monet" is staging his latest summer art exhibition - featuring his own paintings and those of his hero.
Live updates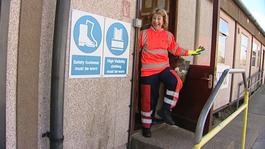 Bin men and women in Wells-next-the-Sea in Norfolk had someone rather special helping out on the rounds today.
Read the full story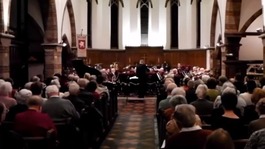 An unfortunately-timed sneeze by a trombone player during a Salvation Army band's performance has become an internet hit.
Read the full story
Advertisement
A brother and sister from Stanwick in Northamptonshire have won an international award for their efforts in the kitchen as cooks.
Charlotte and Christopher Foster, who are just eight and ten-years-old, took first prize at a marmalade competition attracting entries from all over the world
The competition is judged by members of the WI, who, when it comes cooking, have notoriously high standards. They gave the blood orange marmalade 20 out of 20.
Click below to watch a report from ITV News Anglia's Olivia Paterson
Essex spaniel voted top hero dog at Crufts
The owner of a Crufts winning dog says she's her "reason to be."
Lucy Watts from Benfleet in Essex was praising her cocker spaniel Molly who has become the winner of the Crufts Friends for Life 2014 award.
Speaking about their win at the NEC in Birmingham, Lucy said: "This is just fantastic. It is just wonderful what Molly has done for me. She has given me a purpose, a reason to live, a reason to keep fighting and a reason to carry on."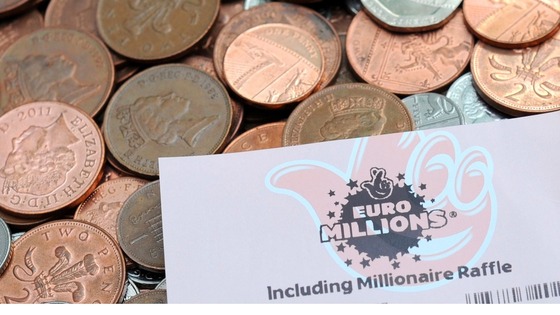 A lottery prize worth more than £200,000 has so far been unclaimed by the winner from the Milton Keynes area.
The Euromillions draw was made on 21 February but the winner has not yet come forward. They have until August to claim their prize of £207,772.
The winning numbers were 13, 17, 28, 30 and 32 with Lucky Stars 5 and 7.
Essex spaniel voted top hero dog at Crufts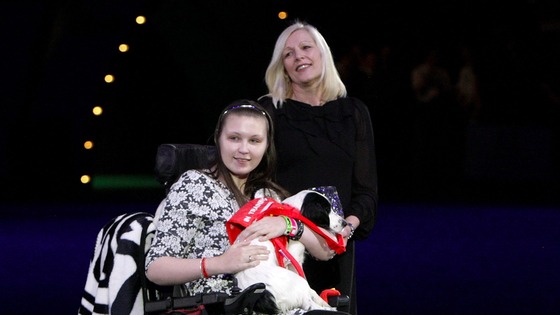 A cocker spaniel has picked up a top prize at Crufts for helping her owner Lucy Watts from Benfleet in Essex.
Molly was announced as the winner of the Crufts Friends for Life 2014 competition.
Molly and Lucy, who's 20, were voted the most deserving winners out of five shortlisted finalists by the British public. Lucy has a life-limiting rare genetic illness called Ehlers-Danlos Syndrome, that has left her in a wheelchair.
Lucy said she was isolated, withdrawn and unhappy but Molly has given her independence again and taken the focus of strangers away from her condition
Advertisement
Spitfire restoration project nears completion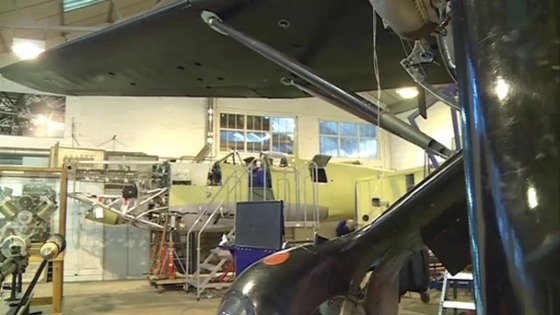 A World War Two Spitfire that starred in films including the Battle of Britain and Pearl Harbour is undergoing a 300 thousand pound restoration.
Engineers at the Shuttleworth Collection near Biggleswade in Bedfordshire had thought the project would take 18 months.
However a painstaking six and a half years later they say the end is finally in sight. They hope the plane will be flying again next year.
Chilling Challenge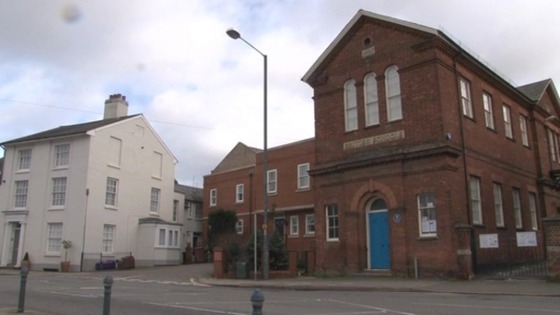 The British Schools Museum in Hitchin, Hertfordshire, has been given a major grant of nearly £90,000.
The money from the Heritage Lottery Fund will be used to develop the museum's learning programmes.
The grant will fund the appointment of a Learning and Access Manager for the next 3 years.
"Whilst our fantastic volunteers will remain absolutely vital, we will now have an experienced and highly-qualified museum professional to lead and develop our provision of learning activities and engage with a wider range of audiences."
Spokesperson, British Schools Museum
The manager will also work to improve links between the museum and the local community.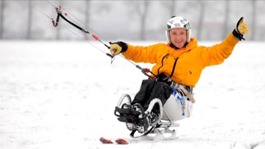 A disabled man from St Neots plans to become the first to travel across Europe's largest glacier and all on a snow kite.
Read the full story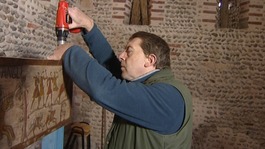 Carver Jason Welch has created an amazing 41-metre long wooden version of the famous Bayeux Tapestry.
Read the full story
Load more updates