An amateur sailor from Cambridge who saved a yachtsman stranded up a mast off the coast of Australia has been named yachtsman of the year.
Read the full story ›
A dog that looks like a lion thanks to his incredible six inch long mane has been taken in by a Norfolk rescue centre.
Click below to watch a report by ITV News Anglia's Natalie Gray
Three-year-old Murphy is a Shar-Pei.
They normally have short fur but Murphy has the much rarer "bear" coat which gives him the lovely long mane.
He is being cared for at the Dogs Trust in Snetterton but a new owner is picking him up on Saturday.
"Handsome Murphy has so much potential and loves a fuss being made of him and receiving attention when he gets used to you."
– Diane McLelland-Taylor, Dogs Trust, Snetterton
Advertisement
A sailor from Cambridge who carried out a daring rescue off the coast of Australia - during a round the world yacht race has been nominated for an award.
Gavin Reid and his crew responded to an SOS from another yacht. He volunteered to swim to their boat and then climbed the mast to help a man who was tangled in the rigging.
Watch a report by ITV News Anglia's Stuart Leithes.
When an easyJet pilot boarded his plane at Luton Airport to find a child's teddy bear under a seat you might have expected it to end up in lost property.
But so concerned was Captain Matt Clutterbuck that a youngster was spending Christmas without their treasured toy he embarked on a one man mission to reunite the pair.
Now his appeal has been shared thousands of times on social media.
Watch a report from ITV News Anglia's Russell Hookey.
Suffolk singer Ed Sheeran looks set to top the charts less than a week after releasing two new tracks.
Read the full story ›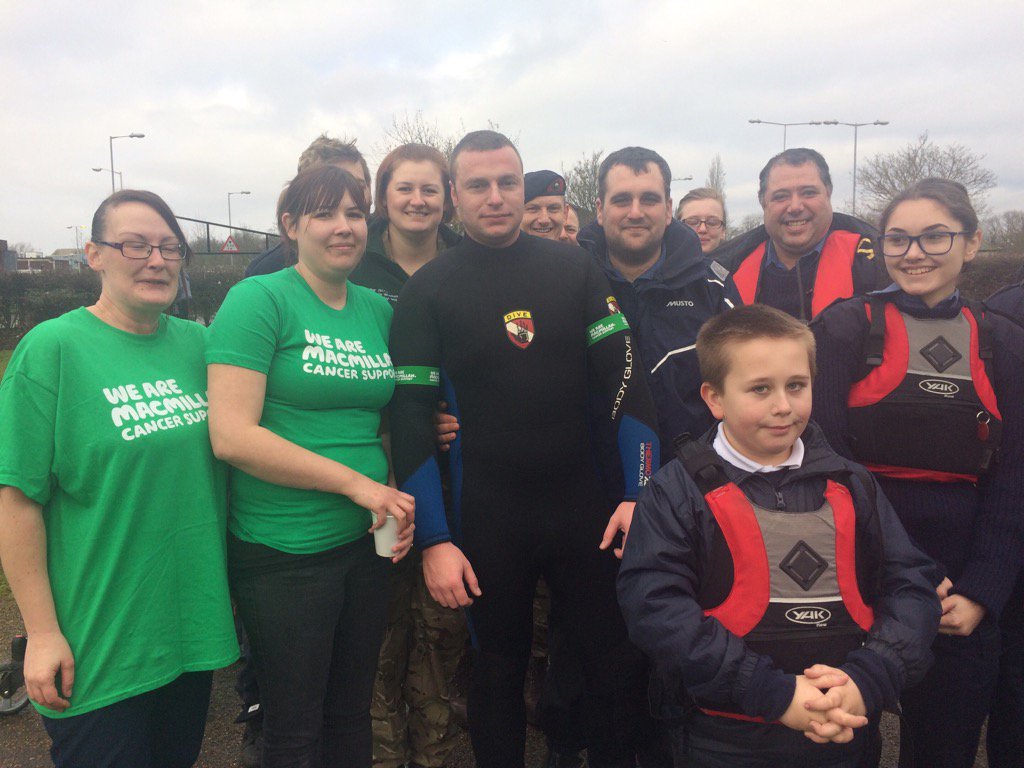 A man from Peterborough has swum eight miles up the River Nene to raise money for charity.
Dan Edgerton braved near freezing temperatures to complete the swim from Wansford in Cambridgeshire to Peterborough.
He has so far raised over a thousand pounds for MacmillanCancer.
Advertisement
A 21-month-old toddler from Suffolk born prematurely weighing just two pounds has been nominated for an award.
Priya Jayaram from Ipswich spent 10 days in intensive care shortly after her birth when a string of complications left her desperately ill.
After joining her local toddler swimming club, they found she was a natural in the water and nominated her for a Water Babies Little Hero award.
Letters written by Princess Diana to a former steward at Buckingham Palace are going under the hammer in Cambridge.
Read the full story ›
A community in Suffolk are trying to raise money to save their historic pier from rotting away into the waves.
Read the full story ›
A winning ticket worth £1 million still hasn't been claimed in Huntingdonshire, it's been revealed.
Someone from the district guessed the numbers correctly in the Euromillions draw on December 16, but still hasn't come forward.
6
10
30
41
45
4 (lucky stars)
11 (lucky stars)
The winner has until June 14 to make themselves known, otherwise the money will go towards lottery-funded projects across the country.
Load more updates