Eidelweiss, lederhosen and the mountains of Austria. It can only mean one thing.
The Sound of Music. A touring production has arrived at Milton Keynes Theatre.
Claire McGlasson went along to meet Frauline Maria and a young actor from Essex who's joined the Von Trapp family.
Click below to watch a report from ITV News Anglia's Claire McGlasson
Hertfordshire's Alex Larke took to the stage in Vienna last night as one half of the UK's entry in the 60th Eurovision Song contest.
Alex from Welwyn Garden City performed alongside Bianca Nicholas as part of Electro Velvet but sadly their track 'Still in Love With You" didn't go down well with the judges, only picking up five points. The duo finished 24th out of 27.
Sweden were crowned the eventual winners fighting off strong competition from Russia and Italy.
Advertisement
After months of build up, the Radio One Big Weekend in Norwich is finally underway.
For a certain DJ, it feels like coming home. Greg James was a student at the University of East Anglia where he studied drama.
He's been speaking to Tanya Mercer about what it feels like to come back to Norfolk....
Snoop Dogg has tweeted pictures of himself wearing a Norwich City t-shirt backstage at Radio 1's Big Weekend in Earlham Park.
The American rapper is performing on the New Music We Trust stage today.
Thousands of music fans will be partying in Norwich this weekend as Radio 1's Big Weekend comes to the city.
The likes of Taylor Swift, Muse, Rita Ora, Foofighters and Olly Murs will entertain the 50,000 strong crowd on Saturday and Sunday.
Those living locally were given priority but if you weren't one of the lucky ones there are still plenty of other things going on over the next few days.
Click below to watch a report from ITV News Anglia's Natalie Gray
Advertisement
Suffolk singer Ed Sheeran sang a duet with Kermit the Frog as part of America's Red Nose Day last night.
The pair sang Rainbow Connection on America's NBC network
The final sound checks will take place today for Europe's biggest free music festival being held in Norwich on Saturday and Sunday.
50,000 people are going to Radio 1's Big Weekend.
Taylor Swift, Olly Murs, The Foo Fighters and Muse are among the acts performing at Earlham Park.
"It's brilliant to finally be in the East of England.

The sun will hopefully be shining and I know there's a lot of excitement in the city."
– Neil Wyatt, Head of Live Events for BBC Radio
Ed Sheeran has recorded a duet with Kermit the Frog for US Red Nose Day.
The Suffolk singer-songwriter is used to sharing the stage with 'mega-stars' including: Beyonce, Pharrell Williams and Taylor Swift.
The muppet mash-up is due to be broadcast on NBC tonight.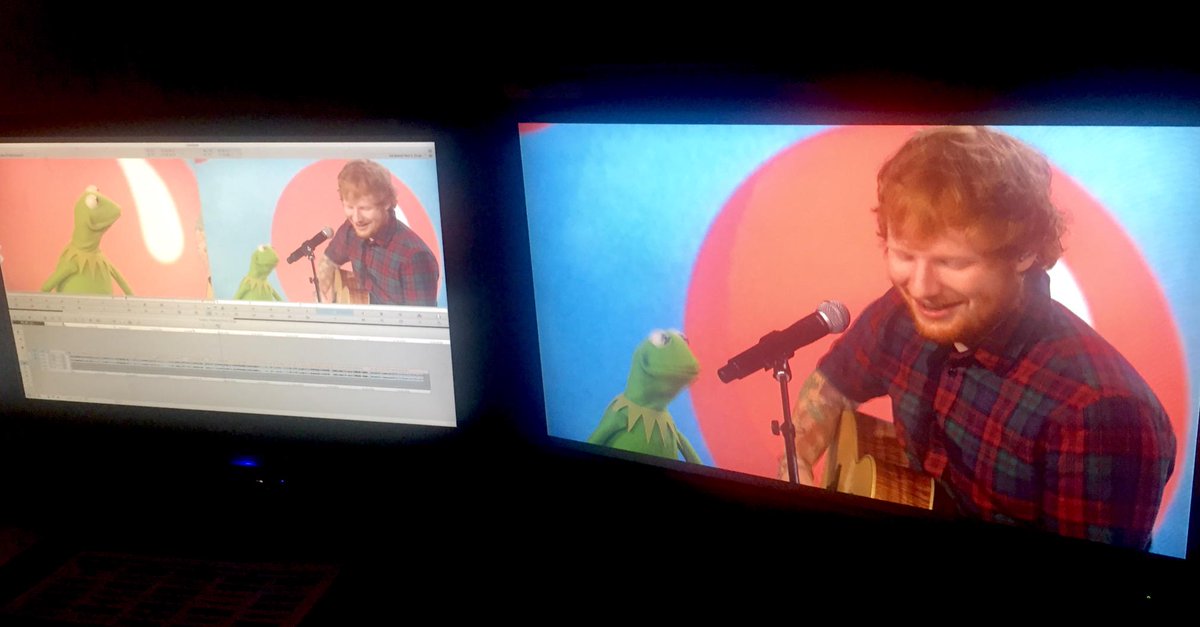 The Southend-on-Sea film festival opens its curtains today screening more than forty old and new films from across the globe.
The seventh annual event will last five days and gets underway with the World Premier of 'Age of Kill'- an edgy thriller featuring a host of British stars.
Load more updates