Now let's be honest conventions and conferences can often be pretty dreary affairs but one for clowns in Suffolk this week is proving to be a right old hoot!
Giggling, classes in falling over and general jolliness are just some of the fun and games on the agenda.
Natalie Gray joined clowns from up and down the country for some lessons in laughter.
Click below to watch Natalie's full report:
Eddie Redmayne scooped another top acting award last night for his portrayal of the Cambridge scientist Stephen Hawking in The Theory Of Everything - and dedicated it to those living with the scientist's condition.
The Brit beat Birdman star Michael Keaton in the most outstanding actor category at the Screen Actors Guild Awards.
Redmayne has already won a Golden Globe, but it is thought he could now score a hat trick at the Oscar's next month.
The SAGs award ceremony, held in LA last night, is widely held as an indicator as to who will win at this year's Oscar's.
In his acceptance speech, Redmayne told the audience he had learned a lot while making the biopic about Hawking, who suffers from ALS, also known as Lou Gehrig's disease.
I would like to dedicate this award to those people around the world living with ALS, to those who have lost their lives to this brutal disease.

In preparing to play Stephen I met many people fighting ALS, and I met their families fighting alongside them. And the courage and the bravery and the spirit, this triumph of spirit that I witnessed, blew my mind. So I'm incredibly grateful to them."
– Eddie Redmayne making his acceptance speech
Advertisement
He was the child star who wowed audiences as Billy Elliot on the West End stage - even going on to bag an Olivier award.
Well Liam Mower is 22 now and is playing Edward Scissorhands in Matthew Bourne's latest ballet which comes to Norwich's Theatre Royal in February.
He's been telling Natalie Gray about the challenges of dancing with giant blades for fingers!
Fans have been giving their reaction to the news that some of the biggest names in international pop music, inlcuding Taylor Swift, will be performing in Norwich in May.
The American global popstar is the fist act to be confirmed for BBC Radio One's 'Big Weekend' - which attracts tens of thousands of music fans. Most of the tickets for the free festival will go to people living in and around the city.
Here's what some of the fans had to say...
Norwich is set to host one of the big musical events of 2015 and with it one of the biggest stars of the music scene.
The seven-time Grammy winner is the first headline act to be confirmed for BBC Radio 1's Big Weekend.
The UK's biggest free ticketed festival will take place at Earlham Park in Norwich on May 23rd and 24th.
Taylor Swift says she is excited at the prospect.
Everyone talks about the festivals in England being the best ones you can go to. I feel like I've been missing out – I'm really excited.
– Taylor Swift
DJ Nick Grimshaw announced the news on his Breakfast Show this morning. Norwich based Context will also be on the stage.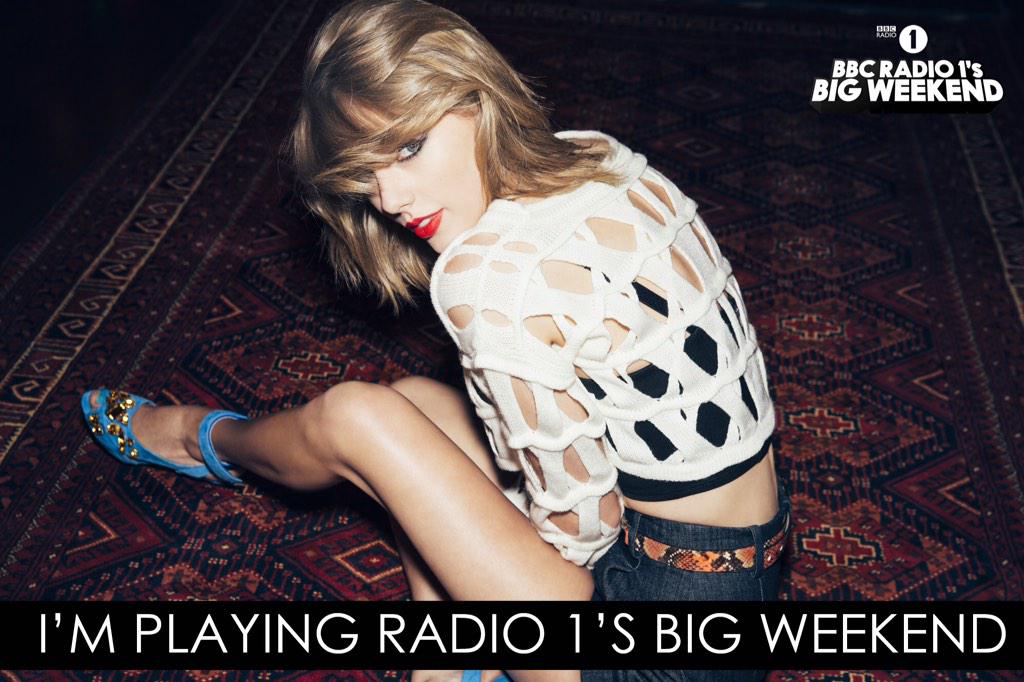 Radio 1 have confirmed that Norwich will host the Big Weekend later this year and the first act to be confirmed is Taylor Swift.
The day will be hosted by Radio 1 presenter and former student of the University of East Anglia, Greg James. Watch his interview with ITV Anglia here.
Advertisement
Finding the perfect wedding venue can sometimes be a bit of a challenge - but a couple from Cambridgeshire haven't had to look far to find their dream location... they're getting married in their local supermarket.
Rebecca Wooller and Blake Green will be tying the knot at Morrisons in Cambourne this March. But why the supermarket setting? Sarah Cooper's been finding out...
A couple will be walking down the aisle at their local supermarket after their first date in the store's café last year.
Read the full story ›
Stephen Fry has shared a picture of him and new husband Elliott Spencer cutting their wedding cake after the ceremony in Norfolk.
Read the full story ›
When Hollywood's biggest stars tread the red carpet at the Oscars next month they will be joined by Mark Coulier from Royston.
Mark is a prosthetics make-up artist who's been nominated for his work on The Grand Budapest Hotel.
Click below to watch our report from Claire McGlasson
Load more updates