Here are some of the photos you've been sending us from Bonfire Night fireworks displays across the East of England
Read the full story ›
Here's ITV Anglia's guide to where you can watch Bonfire Night fireworks displays across the East of England.
Read the full story ›
Advertisement
A former prison officer has been jailed for a year for selling stories on George Michael to The Sun newspaper.
Amanda Watts, 43, admitted being paid £2,100 for handing over information to reporters about the singer's time in Highpoint Prison near Bury St Edmunds which resulted in five stories.
Michael was there after being sentenced to eight weeks in jail in 2010 following an incident where he was found slumped at the wheel of his crashed car.
Judge John Bevan QC said Watts had set a "bad example" and added that the job demanded "loyalty and discretion".
Watts, of Bury St Edmunds, who is married to another prison officer, wiped away tears in the dock throughout the hearing.
She was also ordered to pay £800 in costs.
He may have Brit awards and an honorary doctorate to his name, but it looks like Ed Sheeran is just as pleased to get a driving licence.
The Suffolk singer passed his test in Ipswich yesterday - his instructor posting the news on social media.
In August the singer was photographed coming out of a theory test centre in Bury St Edmunds.
Passed my driving test yesterday, zoom zoom zoom
Ed Sheeran has swapped Suffolk for Summer Bay and made an appearance on 'Home and Away'.
The 24-year-old was seen last night performing his hit 'Thinking Out Loud' in a cameo appearance on the Australian soap.
He was introduced as "Teddy" – one of the children character Marilyn Chambers cared for while working as a nanny in the UK.
He filmed the scenes while on tour in Australia earlier this year.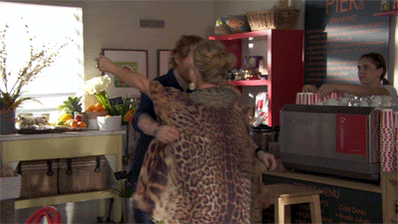 X Factor winner Ben Haenow has announced he's kicking off his first UK tour in Norwich.
One year after winning the ITV competition, the singer will take to the road at selected cities around the UK in April 2016.
His first gig is at the University of East Anglia. He'll also appear in Southend and Ipswich. First though, the 30 year old will to return to his roots and perform on the X Factor's first live show of 2015 this weekend.
Advertisement
Essex boy Olly Murs is coming home today. The X Factor host will be in Chelmsford to sign copies of his new book. The event at Waterstones is expected to attract fans from all over the county.
The singer, who is from Witham, will be signing copies of his new book 'On the Road'. It's described as a behind-the-scenes account of his 2015 arena tour.
Stars turn out for premiere of Ed Sheeran's new film. But he says he stays grounded thanks to his dad.
Read the full story ›
Norfolk's celebrity YouTubers Tanya Burr and Jim Chapman will be turning on the Christmas lights in Norwich this year.
The newly-married couple will be in the city centre for the big switch-on on Thursday 19th November.
More than 3 million people follow the pair online. Tanya, who grew up in Norwich, made her name with online make-up and style tutorials.
Her new husband, who grew up near Attleborough and studied at the University of East Anglia, is a fashion writer.
Ed Sheeran believes there is "a lot of pressure" on young people to go to university as he picked up his own honorary doctorate in Suffolk.
Read the full story ›
Load more updates