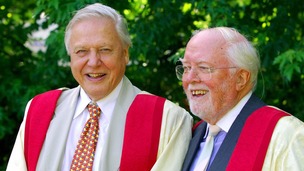 As tributes pour in for Cambridge's Richard Attenborough, watch him in the opening night film introducing Anglia Television in 1959.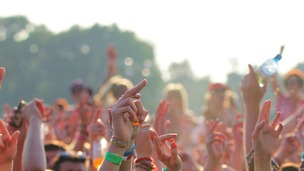 Police in Essex have issued a warning to anyone considering taking legal highs along to this weekend's V Festival in Chelmsford.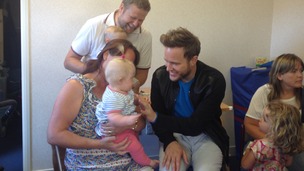 Pop star Olly Murs says he thought "I had to be a part of this charity" as soon as he heard about the work of Brainwave in his home town.
Live updates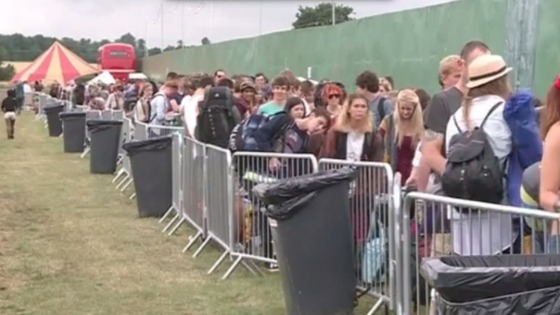 More than 30,000 people will be descending on a village in Cambridgeshire later this month for an annual music festival.
Police say they've been working closely with the organisers of The Secret Garden Party in Abbots Ripton near Huntingdon to make sure the event runs safely.
Extra officers will be on patrol over the festival weekend which starts on July 24.
One of the region's best preserved medieval landscapes is to feature in ITV's Countrywise series later this year.
Hatfield Forest near Stansted Airport is home to many historic trees dating back hundreds of years to the time of the Tudor monarchs.
Elodie Harper met up with presenter Paul Heiney to find out more about this well-loved woodland - including the magical sounding Walking Tree.
Click below to watch the report:
Advertisement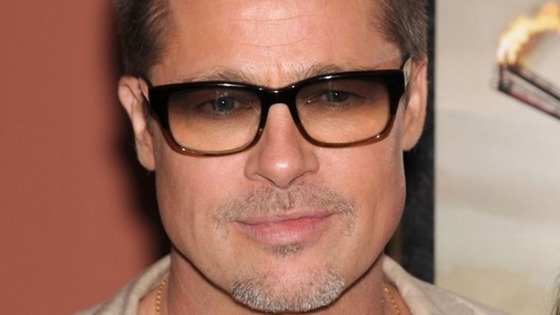 Multi-millionaire Hollywood actor, Brad Pitt, has reportedly been spotted in a fast food restaurant in Essex, treating himself to a £6 cheeseburger. The 50-year-old actor tucked into a cheesburger meal with chips at Wimpy in Billericay High Street on Tuesday evening surrounded by bodyguards.
According to The Mirror, the actor also reportedly ordered the following for his entourage:
A £9.85 smokey barbecue burger with cheese, bacon and chips
£2.95 classic cheeseburger
£4.60 sausage, egg and chips meal
And some fizzy drinks
Speaking to The Mirror, one insider said:
Brad was really polite and friendly to staff. He's a fan of the Wimpy donuts after having them when he was filming World War Z here a few years ago, but sadly there weren't any on Tuesday night.
Preparations for the "Big Weekend" in Cambridge
As the "Big Weekend" gets underway in Cambridge tonight, the people planning for the arrival of the Tour de France in the city say they're ready.
And they're hoping it will provide huge economic benefits to the region as the Tour de France races through Cambridgeshire and Essex on Monday.
Click above to watch a report by ITV News Anglia's Claire McGlasson.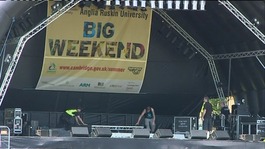 Cambridge is to host its "Big Weekend" event which will lead into the start of the Tour de France on Monday 7th July.
Read the full story
The Highways Agency is advising drivers of delays on roads around Knebworth Park ahead of the Sonisphere music festival this weekend.
Thousands of people are due at the event and congestion is expected on the A1(M) and around Stevenage and Knebworth.
Drivers will need to use the A1(M) junction 7 to access the site, which is different to previous events at the location.
The northbound entry slip road and southbound exit slip roads on the A1(M) junction 7 are closed now until Monday 7th July.
Northbound motorists can use junction 7 and turn left into the venue. Non-festival traffic can access Stevenage as normal.
Westbound traffic should use the A602 into the venue via junction 7 of the A1(M)
Eastbound traffic should use the A602 to junction 8 and then follow signs for southbound traffic.
To leave the venue motorists should take the Novatel Road onto the A1(M0 junction 7 roundabout.
Advertisement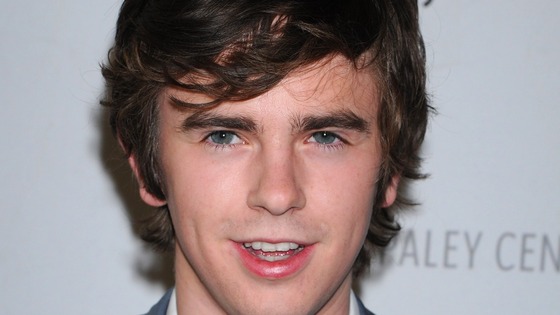 The child actor Freddie Highmore who played "Charlie Bucket" in the re-make of Roald Dahl's classic, Charlie And The Chocolate Factory, has graduated from the University of Cambridge with a double first in Spanish and Arabic.
The 22-year-old from north London, has been juggling his studies at Emmanuel College with his acting.
His publicist Vanessa Davies said."Freddie Highmore has successfully managed to balance his four year studies at Emmanuel College, Cambridge, with a starring role as Norman Bates opposite Vera Farmiga in two seasons of the Bates Motel for A&E."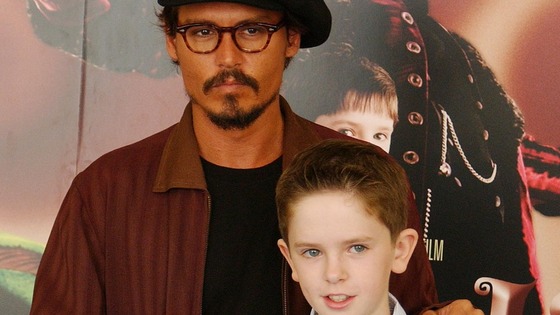 Freddie shot to fame when he appeared alongside Johnny Depp in 2005. Now he is all grown up and at 22, has now completed his four year degree.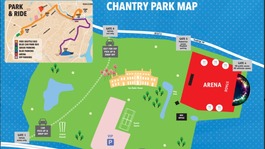 Police in Ipswich are urging all those attending East Coast Live in Chantry Park, Ipswich this weekend to stay safe.
Read the full story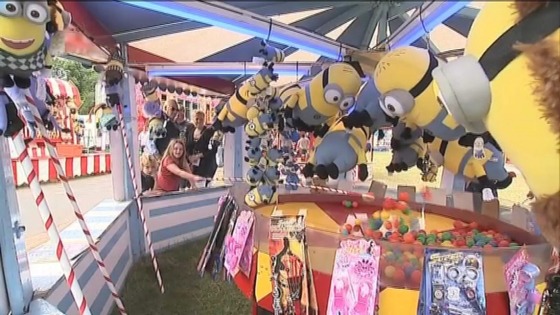 It's the final day of the Midsummer Fair in Cambridge. It's one of the country's oldest travelling fairs and has been running for more than 800 years.
The event is held on Midsummer Common in the city and runs untill 11pm tonight. It includes traditional fair ground rides and food stalls
Singer Dappy fined for nightclub assault
Former N-Dubz singer Dappy has been ordered to pay £1,810 in fines and costs after he was found guilty of assaulting a man in an Essex nightclub.
The 27-year-old, who was tried under his real name Dino Costas Contostavlos, denied attacking George Chittock at Chicago's in Chelmsford.
But he was convicted by magistrates at Chelmsford Magistrates' Court and fined £800. He's also been ordered to pay a victim surcharge of £80 and costs of £930.
Load more updates