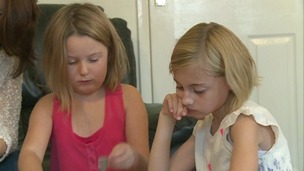 It's been revealed that eight babies a week are born with heart defects in the East of England.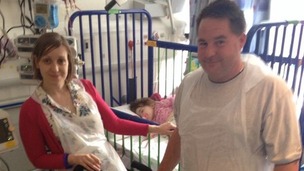 A baby boy from West Mersea in Essex gave his big sister the ultimate gift - life.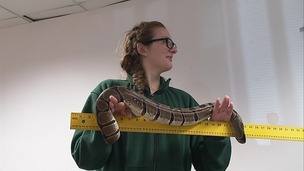 From the very tall to the very small. Whipsnade Zoo in Bedfordshire holds its annual weigh-in.
Live updates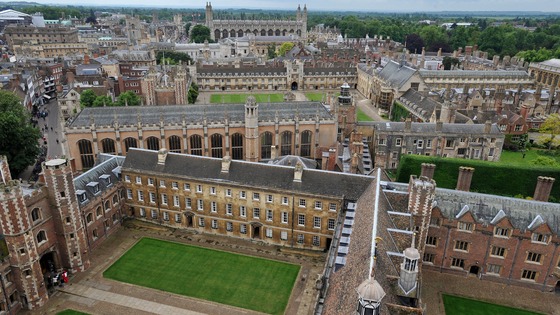 Researchers at the University of Cambridge have discovered a link between depression and inflammation, caused by illnesses like the flu or a stomach bug.
They say simple drugs that fight infection and inflammation like aspirin and ibuprofen could provide a cheap and safe treatment for depression.
The discovery was based on blood samples taken from 4,500 children aged nine and then again when they were 18.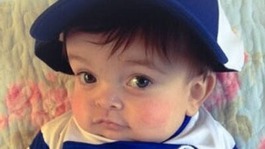 A family looking for a bone marrow donor for their seriously ill son will hand out a thousand spit-kits at the Northampton Balloon Festival
Read the full story
Advertisement
Search for bone marrow donor for Joey continues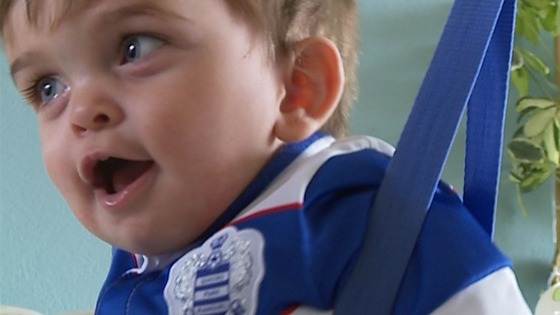 A thousand "spit kits" are set to be handed out in Northamptonshire this weekend as a family continues its bid to find a bone marrow donor for a seriously-ill toddler.
Joey Ziadi, from Northampton, was diagnosed in February with Diamond-Blackfan anaemia (DBA), a blood condition that affects only 800 people in the world.
So far a matching bone marrow donor is yet to be found - but a campaign being run by his family and the Anthony Nolan stem cell register has seen a boost in the number of people signing up as a potential donor since Joey's plight first hit the media.
On Saturday, mum Kaisha Morris, 35, is hoping to encourage a further 1,000 people to join the register at Northampton Balloon Festival, at Billing Aquadrome, by running a marquee at between 9am and 6pm.
She said most people did not realise how simply the process of donating was.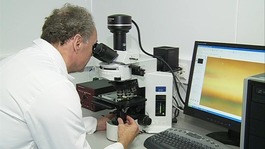 Tiny particles of gold could hold the key to treating the most common form of brain cancer, scientists have said.
Read the full story
"Miracle" drug costs too much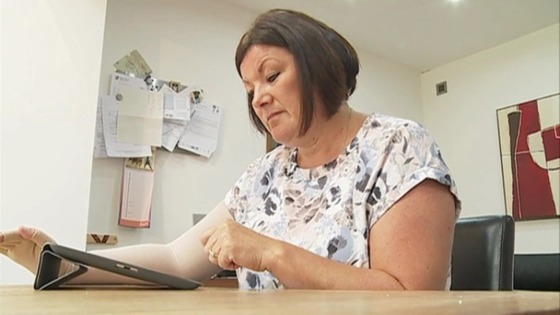 A cancer patient from Essex has attacked a decision not to fund a new life-prolonging drug on the NHS - because it's too expensive.
Kim Mawby was told she only had six months to live three years ago when she discovered her breast cancer had spread. After being taken onto a trial for Kadcyla, she saw amazing results.
The National Institute for Health and Clinical Excellence or NICE hasannounced it would not fund the drug.
"Miracle" drug costs too much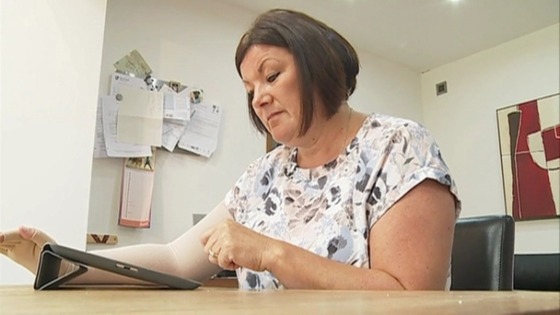 A mother from Essex whose life has been extended thanks to a new cancer drug has criticised the news it's to be blocked by a health watchdog.
Kim Mawby from Nazeing in Essex was told three years ago she had 6 months to live. Her breast cancer had spread to the chest wall and lung.
The mum of two was accepted onto a trial for the drug Kadcyla. After just nine weeks on the medication she went for a scan at the Royal Marsden Hospital in London.
"We went up there with my partner and sister, we were all quite nervous and she said to me the results are more than fantastic, they're brilliant, the cancer we can't see it. That was after three treatments of Kadcyla, the cancer in the chest wall and the lung, they couldn't see anymore. Three years on it's been the same result so it's been working wonderfully for me."
– Kim Mawby

The National Institute for Clinical Excellence has announced it would not supply the drug on the NHS because £90,000 per patient per year, it is too expensive.

Kadcyla's manufacturer Roche says it's already reduced the price and other European countries have no problem funding it.
"Despite Roche offering a significant discount we are once again disappointed that NICE has not shown any flexibility on access to Kadcyla... Refusing patients access to this drug is an incredible injustice and tantamount to turning the clock back in cancer research and development."
– Dr Jayson Dalla, Roche Products Ltd
Advertisement
Doctors develop new training scheme
Five doctors have become the first in the UK to complete specialist training to help treat patients with severe traumas before they get to hospital.
The course based in Cambridgeshire teaches medics how to administer vital treatment at the scene of an accident.
Click below to watch a report from ITV News Anglia's Sarah Beecroft
Funeral parlour row
Plans to open a funeral parlour opposite a block of retirement flats in Maldon have been described as "insensitive".
Residents say it would be distressing to see hearses when they look out of their windows.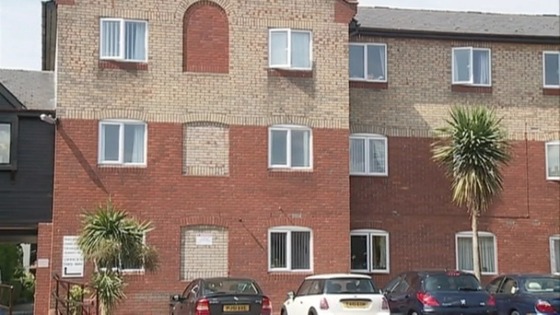 "It's very insensitive to have a funeral parlour opposite people's apartments who are retired and some of them are in their very late years...Most of the people that live in this complex have windows out to the back would see people being shipped out in coffins."
– Brian Stewart, Resident

Adam and Greenwood Funeral Directors says the site will be used mainly used as an office.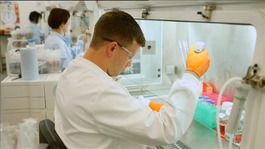 Cambridge is to play a leading role in a £300 million project which will carry out pioneering genetic research on cancer and rare diseases.
Read the full story
Unlocking the power of DNA in landmark science project
A £300 million "landmark" project to better understand the genetics of people with cancer and rare diseases is to be based near Cambridge.
The 4 year study will map the DNA of thousands of patients, helping doctors and scientists to find new drugs and treatments.
The research will be carried out at the Wellcome Trust's Genome Campus and The Sanger Institute.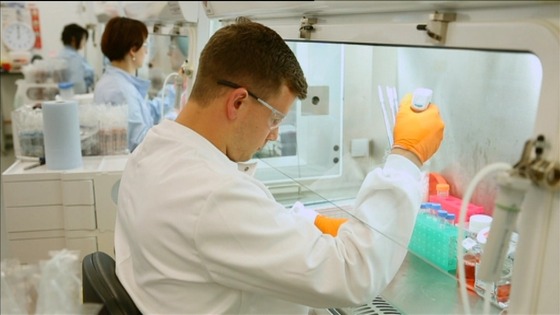 The Prime Minister says the project is destined to make Britain the world leader in genetic research on cancer and rare diseases.
David Cameron made the prediction as he announced a package of deals that will secure the future of the work, expected to be completed by 2017.
Nothing on the scale of the 100,000 Genomes Project has ever been attempted anywhere before.
Over the next four years, about 75,000 patients with cancer and rare diseases, plus their close relatives, will have their whole genetic codes, or genomes, sequenced.
Cancer patients will have the DNA of both healthy and tumour cells mapped, making up the 100,000 total.
Scientists expect the project to be pivotal to the development of future personalised treatments based on genetics, with the potential to revolutionise medicine.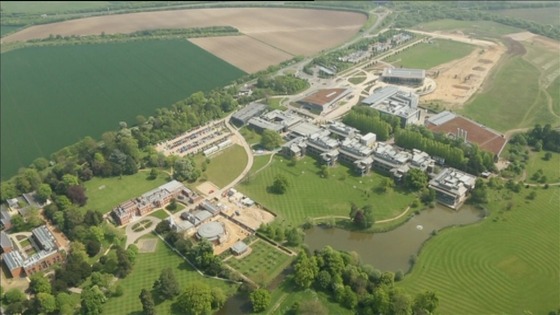 Load more updates