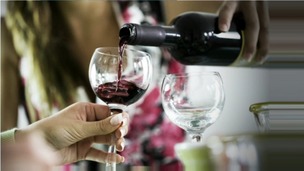 A documentary being shown on ITV tonight will expose the extent of middle-class alcoholism in Britain.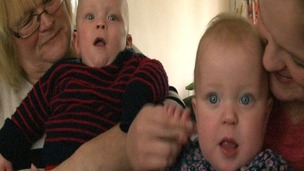 A family from Luton are celebrating their twins' first birthday, something of a miracle given they were born four months premature.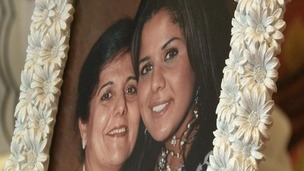 A family from Bedfordshire are campaigning for more people to donate stem cells in memory of a much loved daughter and sister.
Live updates
Who's happiest in the East?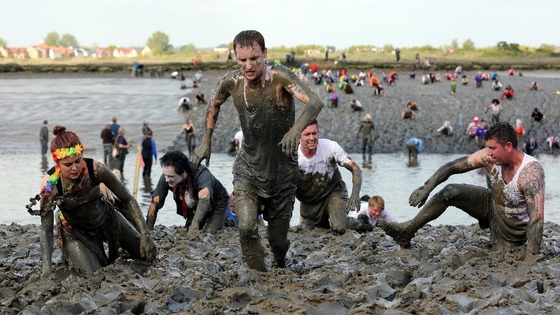 The government has been trying to measure how happy we are as a nation and Essex has some of the happiest and unhappiest people in the country.
Maldon is the happiest place in the Anglia region while Harlow just 30 miles away is the unhappiest.
People were asked on a scale of 0 to 10 how happy they were with 0 being 'not at all happy' and 10 being 'completely happy'
In Maldon the average score was 7.81 while in Harlow it was just 6.54. Nationally the average happiness score in England was 7.28. Overall Essex had a score of 7.25.
Scientists in Cambridge have launched a new project that will revolutionise the way they understand and treat rare genetic diseases.
Over the next three years they plan to map the DNA codes of 10,000 patients with genetic conditions. The findings will then be used to help speed up diagnosis and go on to create better care for patients.
Click below to see Tanya Mercer's report:
Advertisement
Warning over heroin batch
One man died and four other people were taken to hospital with suspected heroin overdoses in just 48 hours, a hospital said.
It has prompted a warning from doctors about what they believe is a particularly potent batch of heroin being used in the area.
The medics say it is unusual to have so many separate cases of drugs overdoses in such a short space of time.
Olivia Paterson sent this report.
Warning over heroin batch
Doctors have issued a warning about a potentially-fatal batch of heroin which has killed one man and led to a significant increase in overdoses among drug users.
A total of five patients have been taken to Milton Keynes Hospital for treatment so far.
Emergency medicine consultant Vimal Desai said doctors would usually expect to see one or two overdose cases a week but had seen all five in just 48 hours at the end of last week.
He added: "The reaction suggests an overdose of heroin, which appears to be a lot more potent than normal.
"It slows down their breathing and knocks their consciousness-level down.
"We would like to warn anyone thinking of taking these drugs that it may be a more potent batch, which can have a much more detrimental effect and can be fatal."
Police have confirmed they are investigating the death of a man.
New hope for silent cancer
Pancreatic cancer has been called the silent cancer because it is difficult to detect and almost impossible to treat successfully.
Now scientists in Cambridge are testing a new drug combination and it's giving fresh hope to patients.
Breakthroughs in the treatment of more common forms means that 80 out of every 100 breast cancer patients now survive. But it's still only 3 in 100 when it comes to pancreatic cancer. In this region alone 412 people were diagnosed with the disease in a year, 385 died.
Campaigners have welcomed a new drug trial in Cambridge but say more must be done.
Click here for more information about pancreatic cancer
Click below to watch a report by ITV News Anglia's Claire McGlasson
Investigation at mental health hospital
Four members of staff have been suspended at a hospital trust where police have launched an investigation into the death a patient.
It follows an allegation made about the care of a man in his 40s at Hellesdon Hospital near Norwich.
The patient had a medical emergency on 1 October and questions have been raised over the treatment he received at the mental health hospital before he was taken to the Norfolk and Norwich University Hospital.
He died three days later.
Roz Brooks, of Norfolk and Suffolk NHS Foundation Trust, said it had contacted police as soon as concerns were raised.
She added: "We can confirm that four members of staff have been suspended pending further investigation." The trust has launched an internal investigation.
Advertisement
Investigation at mental health hospital
Police in Norfolk say an allegation has been made about the care a patient received at a Norwich hospital before he died.
A man in his late 40s, who had been receiving treatment at Hellesdon Hospital, had a medical emergency on Tuesday 1 October.
He was taken to the Norfolk and Norwich University Hospital, where he died three days later.
Detective Chief Inspector Tracey Little said the allegation related to "the care the patient received prior to and during the medical emergency" at Hellesdon Hospital.
"A Home Office post-mortem examination has been carried out but proved inconclusive and further tests will now be carried out," she added.
The death is being treated as unexplained.
Police said the investigation was not linked to "any other enquiries being undertaken by the Major Investigation Team".
A mother of two from Essex has lost 12 stone in just one year after doctors said her weight could mean she would not live to see her two sons grow up.
Jane Morgan is a full-time carer for her younger son, Callum, who was left disabled after being starved of oxygen at birth.
She says she has never been happier and now has the energy to keep up with her boys. Serena Sandhu reports.
Addenbrooke's Hospital in Cambridge has launched a £10 million campaign to help improve cancer treatment.
In the last 10 years, the number of patients the hospital has treated has doubled and doctors say drastic improvements need to be made to cater for the increase.
The money will be spent on new technology and research into the disease as well as ensuring treatment is specifically targetted to individual patients and their cancer.
Tanya Mercer reports.
Schools in seven areas across the country - including South-East Essex - are taking part in a pilot scheme which will see healthy children receive a nasal spray flu vaccine.
The aim of the pilots is to test different ways of administering the vaccine ahead of a national rollout to all two to 16-year-olds in the future.
Click here to see the latest advice about flu from the NHS.
Load more updates