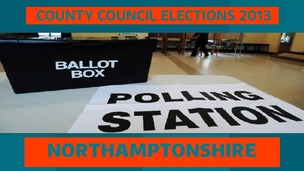 Regardless of the result in Thursday's election, Northamptonshire will have fewer county councils because of boundary changes.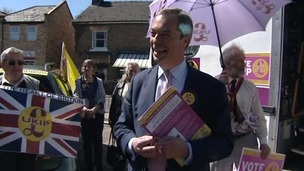 The Tories have been sent a warning in their traditional Essex heartland, losing nine county council seats to a bullish UKIP.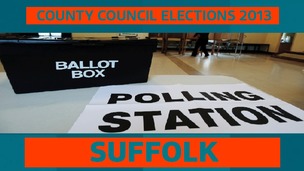 Suffolk County Council has been Conservative-controlled since 2005. On Thursday there were elections for 75 councillors.
Live updates
Vote 2013: winners & losers
How the Anglia region voted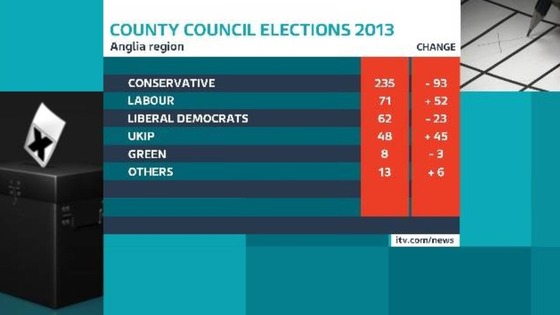 It's been a remarkable set of local elections in the Anglia region with UKIP entering the mainstream and toppling two seemingly solid Conservative county councils in Norfolk and Cambridgeshire.
The Tories lost more than 90 seats but are still the biggest party in local government in this area. Labour made gains of more than 50 but that's less than they lost when these seats were last fought four years ago. UKIP went from a base of just a handful of councillors to dozens.
Click on the links below to see how your county voted:
Vote 2013: winners & losers
Tories retain control of Northants County Council
The Conservatives will remain in power on Northamptonshire County Council. Although the count of votes is still going on, the Tories have won 30 seats so far and they can't now be beaten by other parties.
There have been extensive electoral boundary changes in the county and the number of councillor has been reduced from 73 to 57. Therefore 29 councillors are required for an overall majority.
Advertisement
Vote 2013: winners & losers
Tories lose a third of seats on Norfolk County Council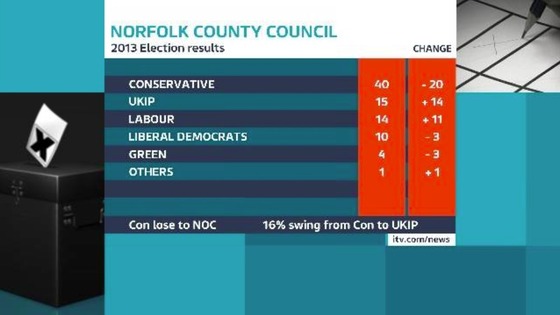 Vote 2013: winners & losers
Conservatives lose majority in Cambridgeshire
The Conservatives have lost their grip on power at Shire Hall in Cambridge for the first time since 1997.
The council is now hung with no party having enough votes to out-vote all the others.
The Conservatives are still the biggest party with 32 seats but 3 short of an overall majority.
Vote 2013: winners & losers
Tories lose overall control of Norfolk
The Conservatives have lost their overall majority on Norfolk County Council for the first time in 12 years. With one result still to come in, the Tories haven't got enough seats to out-vote the other parties.
The leader of council Bill Borrett has conceded they will have to work with other parties to run the council in the future.
The council was last hung between 1993 and 1997.
Vote 2013: winners & losers
Tory leader of Cambs County Council loses seat
The Conservative leader of Cambridgeshire County Council Nick Clarke has lost her Fulbourn seat to the Liberal Democrats.
Advertisement
Vote 2013: winners & losers
Norfolk cabinet member loses to UKIP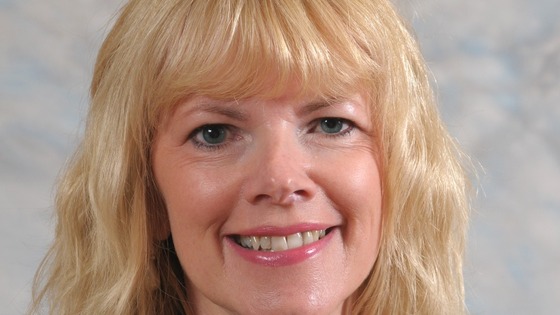 Norfolk County Council's Conservative Cabinet member for Economic Development Ann Steward has lost to UKIP's Paul Smyth. She was the member for Swaffham.
Vote 2013: winners & losers
Labour making gains in Cambridge
Labour have gained two county council seats in Cambridge taking Abbey from the Greens and King's Hedges from the Lib Dems
Vote 2013: winners & losers
Conservative hold Hertfordshire on reduced majority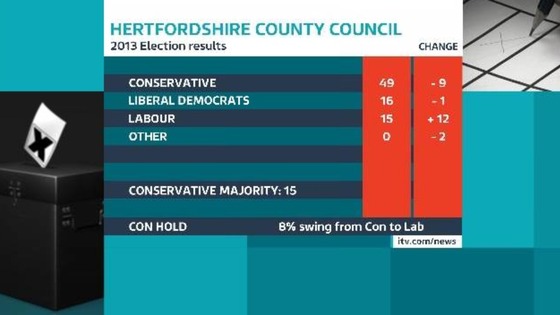 Vote 2013: winners & losers
UKIP win second Suffolk seat
UKIP have beaten the Conservatives in the Exning and Newmarket division of Suffolk County Council
Load more updates