Norman Lamb is the longest-serving Lib Dem MP in the Anglia region and he took 11 years and three attempts to get elected.
Read the full story ›
North Norfolk MP Norman Lamb has been beaten in the election to be next leader of the Liberal Democrats.
Cumbrian MP Tim Farron won the leadership election following the resignation of Nick Clegg after the party's disastrous General Election.
Norman Lamb was first elected in 2001 and is now one of only eight Lib Dem MPs at Westminster
Tim Farron received 19,137 votes and Norman Lamb received the backing of 14,760 Lib Dem members.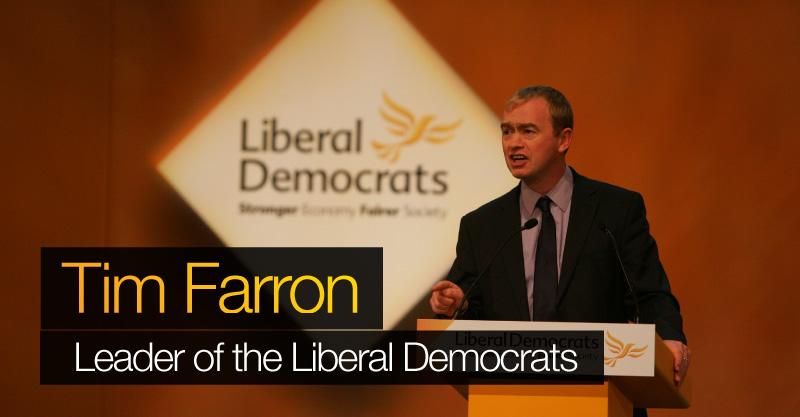 Advertisement
An Essex MP has been admitted to hospital after being taken ill following a health setback.
James Duddridge, who has been the MP for Rochford and Southend East since 2005, was appointed a Foreign Office minister in 2014.
His office said he was unwell last year and despite making a good recovery, had suffered a setback and had been re-admitted to hospital.
Mr Duddridge, 43, said he had been overwhelmed by the kind words and well wishes he'd received and is looking forward to returning to work as soon as he can.
North Norfolk MP Norman Lamb will find out today if he has been selected as the new leader of the Liberal Democrats.
Voting in the contest between him and former party president Tim Farron ended yesterday.
The result will be announced on social media this afternoon - the Leader's first public appearance will be at a members' rally in London.
"It's been a real marathon.

I'm so exhausted and absolutely ready for a holiday and I am sort of resigned to whatever result that comes through.

I am glad I have done it.

I think it's been the right thing to do to give a competition and a choice to the party. If I win, I am up for it and I will go for it - if i don't, I will get a bit more space in my life."
– Norman Lamb
Click below to watch ITV News Anglia's Political Correspondent Emma Hutchinson give her assessment of Norman Lamb's chances
The North West Cambridgeshire MP Shailesh Vara has been given an additional ministerial job by the Prime Minister.
Mr Vara has been appointed Parliamentary Under Secretary of State at the Department for Work and Pensions.
He has been a junior minster at the Ministry of Justice since 2013 and will continue in this role alongside his new appointment.
Mr Vara has been the Conservative MP for NW Cambs since 2005 succeeding Brian Mawhinney.
"I am delighted to have been appointed by the Prime Minister as a Minister in the Department for Work and Pensions. I am also very pleased that I will be able to continue my work in the Ministry of Justice. Both departments have important work to be done and I look forward to helping progress the government's agenda."
– Shailesh Vara
The regional politics programme, Anglia Late Edition, looks behind the Budget headlines and whether it really was a pay rise for Britain.
Read the full story ›
Advertisement
It was the first Tory only budget for nearly 20 years - back then The Simpsons were shown on British TV for the first time, The Prodigy were number one in the charts and a first class stamp cost 26p.
Today Chancellor George Osborne pledged to create a high wage, lower tax, lower welfare Britain, citing the Greek crisis as evidence a new approach was needed.
Wesley Smith went to Haverhill to gage local reaction from people likely to be affected by the budget proposals.
Click below to watch the report:
The headline-grabber was financial security and that "living wage" - but how will the cuts affect working families?
Read the full story ›
Workers, low-earning parents, home-owners and students - what does today's Budget mean for them?
Read the full story ›
What is the Living Wage, how does it differ from what was already in place and who is it going to affect?
Read the full story ›
Load more updates