David Cameron is in the Suffolk port town of Felixstowe warning that Britain has "100 days to secure our future" as he ramps up his drive for a "remain" vote in the EU referendum.
Mr Cameron urged the public to "play your part" in the poll on June 23.
It's the Prime Minister's second visit to Suffolk within a fortnight on the referendum campaign trail. He was in Ipswich at the end of February
With 100 days to go, I'm in Felixstowe explaining why Britain is stronger and safer if we vote to "Remain" in the EU https://t.co/2PL1BpX0pC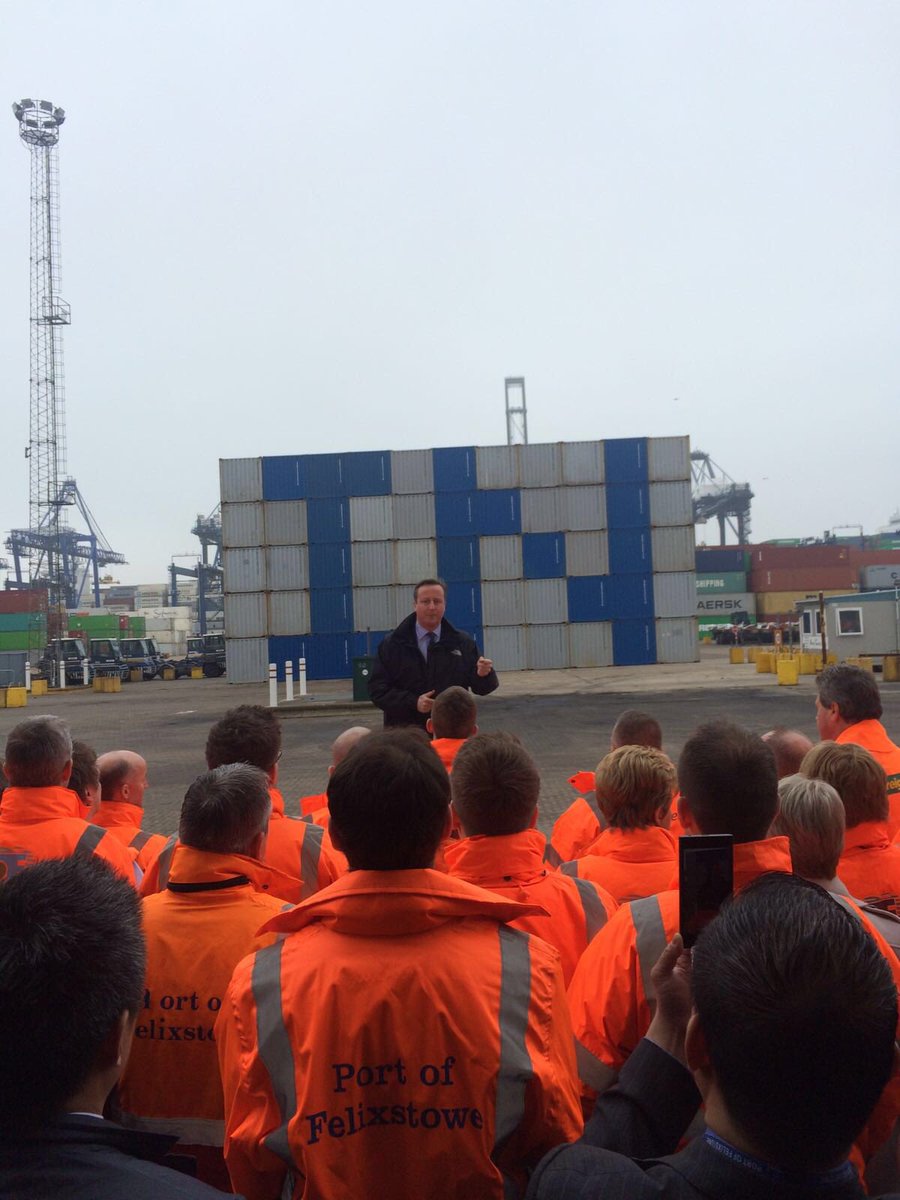 "In a hundred days you'll have your say - whether Britain remains in a reformed Europe enjoying all the benefits that brings, like lower prices in the shops, more jobs and safer streets or whether those benefits are put at risk by leaving.

"We have a hundred days left to secure our future. It is a decision that will affect your future, your family's future and the lives of everyone in our country."
– David Cameron
The leader of the Liberal Democrats is due in Cambridge this afternoon to discuss the city's "housing challenges".
Tim Farron is expected to visit the Clay Farm Development at Trumpington to see how the construction of 2,300 new homes is progressing.
Advertisement
The former chief executive of Addenbrooke's Hospital in Cambridge says the NHS is "collapsing around our ears".
Read the full story ›
The future of RAF Mildenhall will be discussed at a series of meetings to find out how local people would like to see the site used.
Read the full story ›
A leading campaigner to leave the European Union has brought the debate to the workplace.
Priti Patel, the Conservative MP for Witham, has been visiting a local business in Needham Market in Suffolk to discuss the Brexit campaign with staff.
Her stance puts the Essex MP in direct conflict with the Prime Minister and all the local MPs in Suffolk who believe staying in the EU is best. Plenty of workers at the meeting were still undecided.
Click below to watch a report by ITV News Anglia's Tanya Mercer
Advertisement
More than 230 procedures have had to be cancelled at Ipswich Hospital because of the strike by junior doctors.
Read the full story ›
Junior doctors across the region are on strike in a row with the Government over a new contract.
Read the full story ›
A major shake-up of local government in Northamptonshire has been proposed - which could see the county council cease to exist.
Read the full story ›
Load more updates