The Duke of Cambridge has started his first day of work as a pilot for the East of England air ambulance flying out of Cambridge airport.
Read the full story ›
The Duke and Duchess of Cambridge have released a series of pictures of the royal christening at Sandringham in Norfolk.
Read the full story ›
Advertisement
The Duke and Duchess of Cambridge with Prince George and Princess Charlotte in the garden at Sandringham House http://t.co/pWo85iDsGk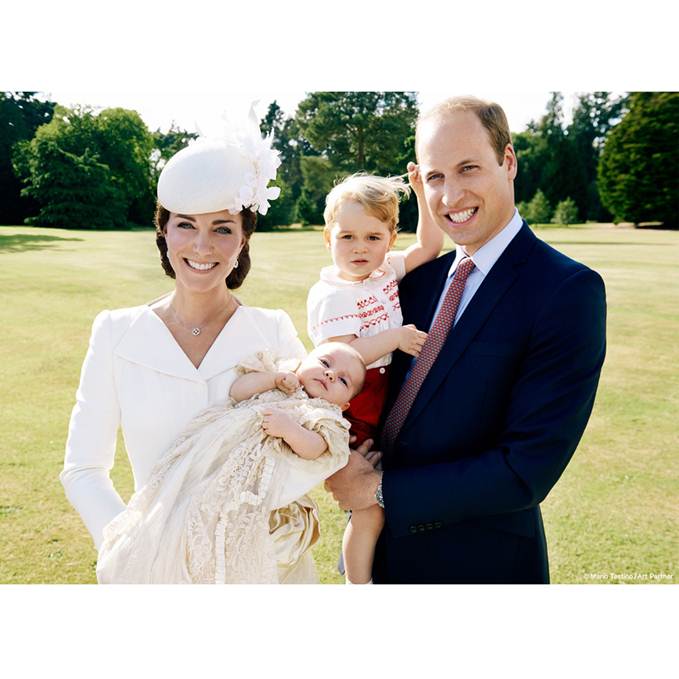 Thank you @mariotestino for helping to capture such an important day for the Cambridge family!
The outfit that Prince George wore for his sister's christening at Sandringham in Norfolk over the weekend has proved to be a big hit.
Orders for the smocked set of red shorts and embroidered shirt have already sold out in some sizes.
It was designed by former Cambridge student Rachel Riley.
George's outfit was similar to the one that his father Prince William wore when he first met his brother Harry in 1984.
Flowers from the Royal christening are helping to bring a little joy to some very ill children.
Princess Charlotte was christened at a church on the Royal Sandringham estate in Norfolk yesterday in a ceremony attended by members of the royal family.
Thousands of well-wishers were there to watch - and thanks to their generosity, the flowers and tokens have helped bring a little cheer to families at East Anglia's Children's Hospices.
Click below for Victoria Lampard's report
The flowers left by well-wishers at Princess Charlotte's christening yesterday have been donated to East Anglia's Children's Hospices.
Read the full story ›
Advertisement
Hundreds of people gathered at Sandringham in Norfolk today to watch as the Royal family arrived to see Princess Charlotte of Cambridge christened.
It's the first time they've been seen out in public as a family of four and some people even camped out overnight to make sure they got the best spot.
Click below to watch a report by ITV News Anglia's Claire McGlasson who was there to watch all the action.
The Duke and Duchess of Cambridge have been seen for the first time in public with both their children at Sandringham.
Read the full story ›
Princess Charlotte has arrived for her christening, surrounded by her smiling parents and brother Prince George.
The princess arrived at the church in a black pram, pushed by her mother Kate as her brother walked alongside with father William.
Crowds have already started gathering to catch a glimpse of the Royal Family at the christening of Princess Charlotte at Sandringham.
Read the full story ›
Load more updates