It may have been chilly for the warriors and well-wishers waiting to greet The Queen in Norwich - but she was met with a warm welcome.
Read the full story ›
The Queen has arrived in Norwich to visit a special art exhibition.
ITV News Anglia reporter Tanya Mercer grabbed this video as her car arrived at the University of East Anglia's Sainsbury Centre for visual arts where hundreds of people gathered to greet her.
The Royal Family remain at Sandringham in Norfolk for their winter stay.
Advertisement
The red carpet is ready - and the reporters are getting a little chilly - but there is no sign of the Queen in Norwich so far.
Crowds have gathered to welcome monarch who is due to arrive at the Sainsbury Centre for Visual Arts at the University of East Anglia very soon.
The Queen will take a tour of its special Fiji exhibition.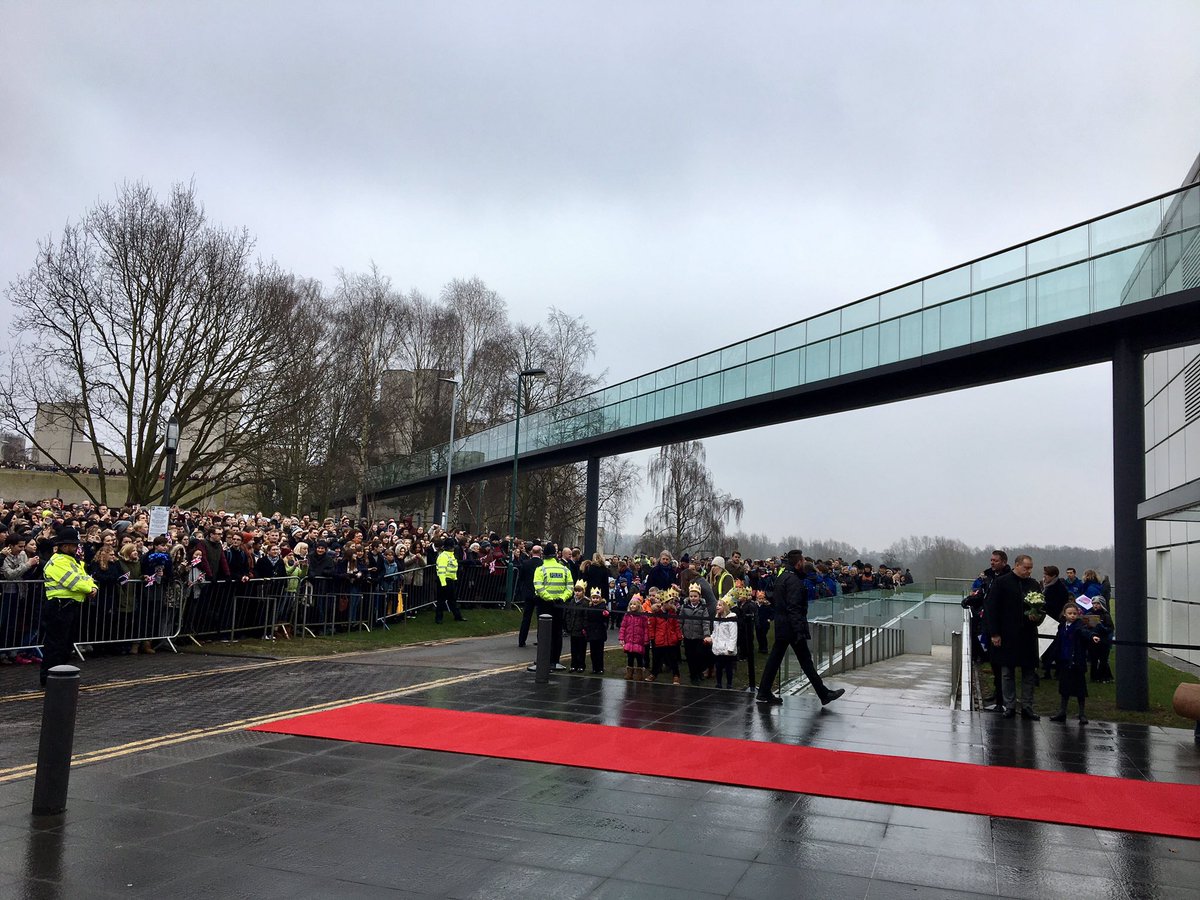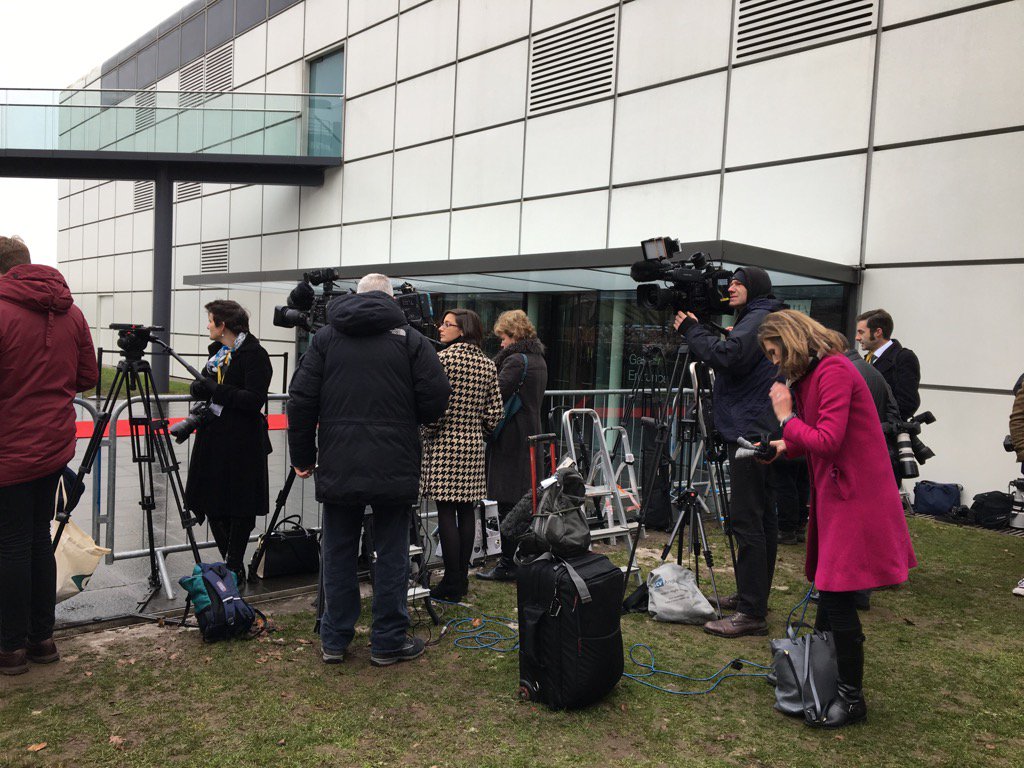 The Queen and the Duke of Edinburgh are due to arrive in Norwich later to visit The University of East Anglia.
Read the full story ›
Bedfordshire Police have tweeted a picture of Prince William out on a shout with the air ambulance.
His days with the outfit are numbered as he's confirmed he'll leave his job in the summer to spend more time on royal duties in London.
William has said it's been a privilege to fly with the East Anglian Air Ambulance.
The Duchess of Cambridge will visit East Anglia's Children's Hospice (EACH) in Quidenham, Norfolk
Read the full story ›
Advertisement
The Queen has spent the afternoon with members of Sandringham Women's Institute for tea and a talk by television presenter and historian Lucy Worsley.
After convalescing over the Christmas period with a heavy cold the Queen's third public appearance of the year was eagerly anticipated by the press.
Each year the Queen visits WI members at West Newton village hall as part of her winter stay on her Sandringham estate in Norfolk.
The monarch looked well as she stepped from the chauffeur-driven car and was greeted by Yvonne Browne, vice-president of the Sandringham branch.
Lucy Worsley, chief curator at Historic Royal Palaces and a TV presenter, had arrived earlier to give a talk to the members.
The Queen and the Duke of Edinburgh are to visit the University of East Anglia in Norwich
Read the full story ›
The Queen braved the rain this morning to attend church. A heavy cold led to her missing two festive services in Norfolk.
Read the full story ›
The Duchess of Cambridge celebrates her 35th birthday today.
Kate is expected to mark the occasion privately with the Duke of Cambridge and her children Prince George and Princess Charlotte, ahead of her first public engagements of the new year in London.
Load more updates