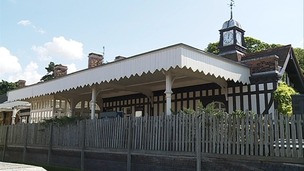 Part of an historic railway station with royal connections is up for sale in West Norfolk.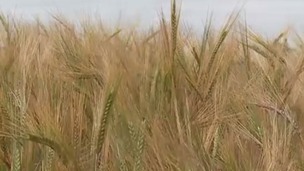 Scientists in Norwich are working on a new form of barley that is resistant to extreme hot and dry conditions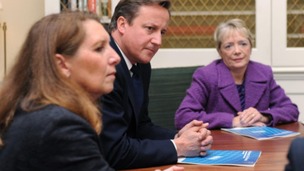 A woman who's campaigned tirelessly for women in the boardroom is among the Queen's Birthday Honours for Milton Keynes
Live updates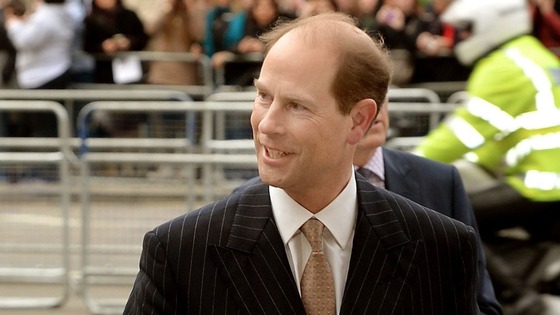 The Earl of Wessex will be this year's Royal Norfolk Show president and is expected to visit the show when it takes place on 25th and 26th June.
Last year's president was broadcaster Jake Humphrey.
In its annual report, the Royal Norfolk Agricultural Association announced a £140,000 surplus for 2013.
Prince Charles and Camilla visit Essex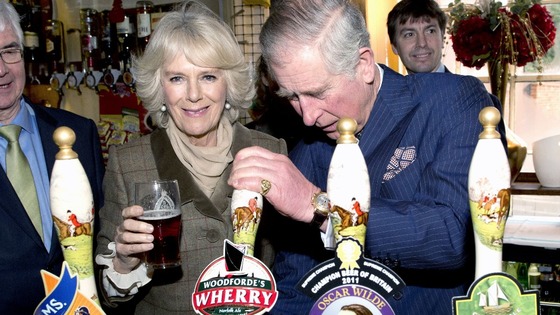 The Prince of Wales and the Duchess of Cornwall behind the bar during their visit to The Bell in Purleigh, Essex where they also viewed some of the local produce grown by residents, before learning more about the arts and craft activities which take place at the pub.
Advertisement
Prince Charles and Camilla visit Essex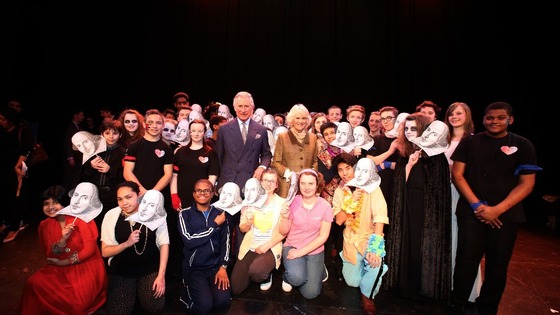 Charles and Camilla toured High House Production Park where students from South Essex College are taught a range of subjects.
They watched teenagers learning how to light a music performance - featuring a drummer, keyboard player and violinist - and make sure the sound levels were right.
Later they joined a Technical Theatre class where students were researching films and looking at the film career of Peter Sellers.
Megan Carey, 16, chatted to the Prince - a life-long fan of radio comedy show the Goons which featured Sellers - and said afterwards: "He seemed quite interested in what we were doing. He said to me 'you need to watch all of his films'."
Charles is patron of the Royal Opera House and in its cavernous production workshop he saw huge backdrops for productions and painted panels that will create the effect of a wood panelled room for a performance of Falstaff being staged in Amsterdam later in the year.
Alex Beard, chief executive of the Royal Opera House, said: "The prince was hugely impressed, this is probably the best production facilities available to any opera house in the world - in terms of its scale, facilities and available natural light."
Prince Charles and Camilla visit Essex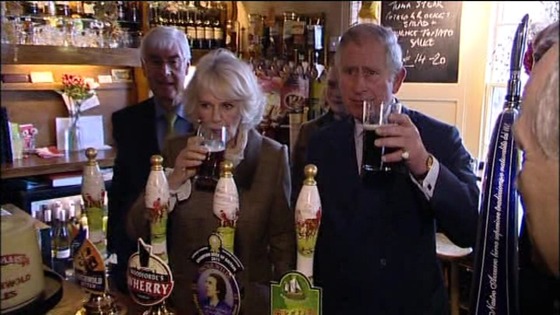 We have had another royal visit to the region today with Prince Charles and Camilla coming to Essex.
They have been to a pub in Purleigh which dates back to the 14th century.
Later today they will finish their tour at the Palace Theatre in Westcliff-on-Sea to celebrate the 450th anniversary of the birth of Shakespeare.
Prince Charles and Camilla visit Essex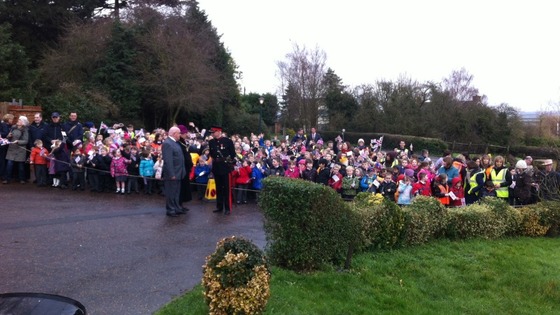 Prince Charles and Camilla visit Essex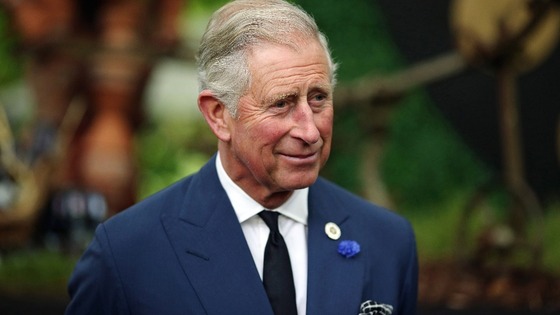 The Prince of Wales will get a behind-the-scenes glimpse of sets for new Royal Opera House productions when he visits the organisation's workshops today.
Charles will be joined by the Duchess of Cornwall for his tour of the High House Production Park in Purfleet, Essex, a world-class centre for technical skills, crafts and artistic production and training.
In the paint workshop, the royal couple will see huge sets and backdrops being created for the world premiere of Christopher Wheeldon's new production for the Royal Ballet, The Winter's Tale, which opens in April.
Charles and Camilla will also carry out a number of engagements in Essex, visiting The Bell, a country pub in Purleigh which dates from the 14th century, to meet staff and customers and see local produce.
The prince is patron of the not-for-profit organisation the Pub is the Hub, which supports licensees, rural pubs and community services.
The royal tour of Essex will end with a trip to the Palace Theatre in Westcliff-on-Sea, where Charles and Camilla will celebrate the 450th anniversary of Shakespeare's birth.
The royal couple will watch a performance of different scenes of Shakespeare's plays by local school children taking part in the Shakespeare Schools Festival.
Advertisement
The Queen opens village hall
The Queen delighted crowds in Norfolk today, when she opened Thornham Village Hall. The villagers had asked more in hope than expectation if Her Majesty would perform the ceremony.
To their delight she said yes.
Click above to see Malcolm Robertson's report on Thornham's big day
The Queen opens village hall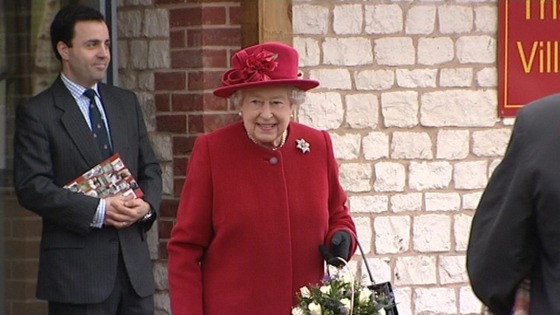 Now when a group of villagers at Thornham in Norfolk decided they needed a VIP to open their new hall they got their heads together to think of someone suitable.
Working on the principal that 'you don't win the raffle if you don't buy a ticket' they wrote to the Queen to see if she would agree to do it.
To their delight Her Majesty said yes and hundreds of people were on hand as she performed the opening ceremony today.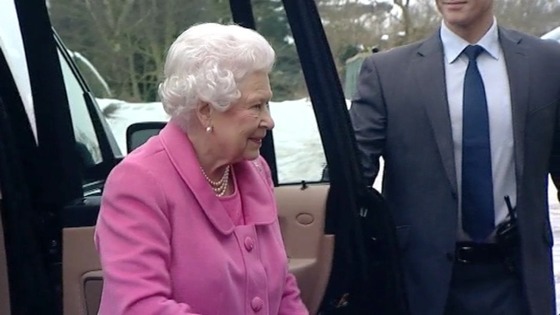 The Queen pays her annual visit to the Women's Institute this afternoon. Every year during her Christmas holiday at Sandringham she meets members of the nearby West Newton branch of the WI.
As well as Her Majesty, the event always has a surprise guest speaker who's identity is never revealed until just before the meeting starts.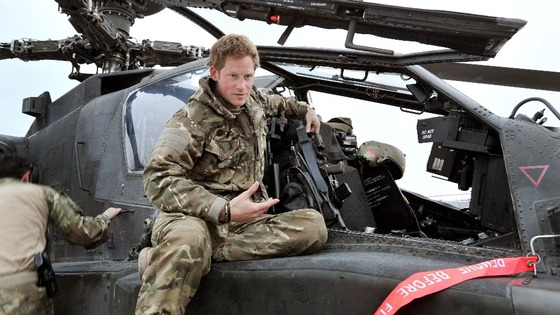 Prince Harry will take up a new military role organising major commemorative events involving the Army after completing his attachment with the Army Air Corps flying Apache helicopters from Wattisham in Suffolk.
The Prince, who has twice been deployed to Afghanistan, will become a Staff Officer at HQ London District, which organises ceremonial spectacles like Trooping the Colour and state visits.
Captain Wales, as he was known, had spent three and a half years in training and operations with the Apache Force, most of them based at Wattisham.
Load more updates