Anglia News in brief
A round-up of news items from around the Anglia region.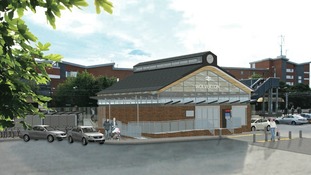 The newly refurbished Wolverton railway station in Milton Keynes is officially opened this afternoon.
Read the full story
Blickling supports National Garden Scheme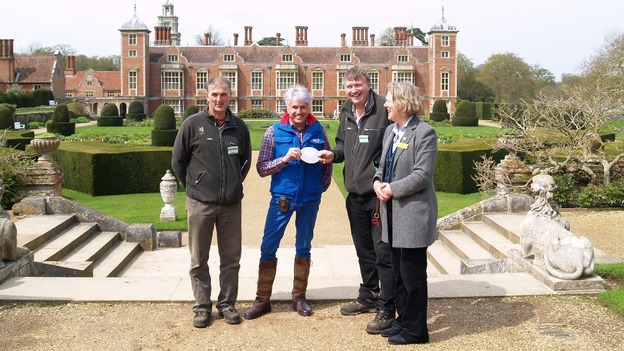 Blickling Hall in Norfolk will be fund-raising for the National Gardens Scheme (NGS) on 14th July and 14th October.
The NGS was started in 1927. It raises money for nursing, caring and gardening charities.
Advertisement
New regional investment fund launched
A new regional investment fund is to be launched by the East of England Co-Operative Society.
The fund value is understood to be 'substantial'. Small firms looking to expand are invited to apply to the Society.
The new fund is being launched at the Royal Norfolk Show on 27th June.
Motorcyclist's hospital ride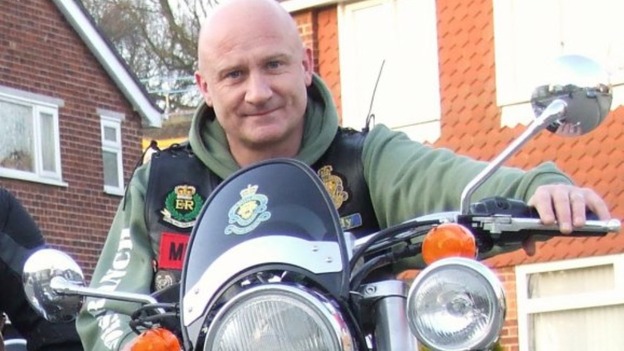 A motorcyclist is preparing to ride 1,000 miles in 24 hours to raise funds for the critical care unit at Colchester General Hospital.
Andy McGowan will begin his journey from outside the hospital's Main Entrance at 10am on Saturday (23rd June).
He hopes to raise £1000 and was inspired to take on the challenge after his wife, Sarah, received treatment at the hospital.
Cambridge cycle theft warning
Cyclists who leave their bikes at guided busway stops in Cambridgeshire are being warned about a series of thefts.
Police say they're worried that people are leaving expensive bikes chained up with inexpensive and poor quality locks.
Security review at castle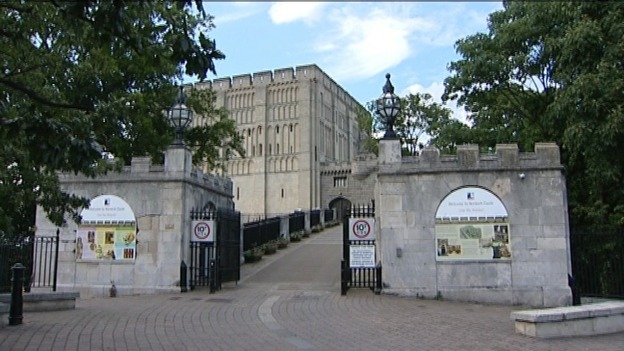 Security at Norwich Castle Museum is likely to be tightened after the theft of Nelson memorabilia and the attempted theft of the horn of a stuffed rhino.
Four men tried to steal the head of a rhino in February but a curator managed to grab it back.
A report presented to councillors later this week will recommend a number of measures to ensure valuable exhibits are better protected.
Advertisement
Boy assaulted in Northampton park
Police are appealing for witnesses to an assault in Victoria Park in Northampton.
A 15-year-old boy was sitting in the park when he was approached from behind by two young men.
One of them allegedly placed a piece of rope around the boy's neck, restricting his breathing. The boy hit the offender in the side and both men ran off.
The victim says the man who assaulted him was white, and wearing a grey tracksuit and white trainers.
Results for crime fighting service
Drugs worth nearly £162,000 have been seized and more than £15,500 of property recovered by Essex police after a rise in calls to the crime-fighting charity Crimestoppers.
There were more than 2,000 calls to Essex Crimestoppers last year- an 18 per cent increase.
Injury can't stop marathon man
A Milton Keynes man hoping to complete 30 marathons in 30 days has not let injury get in his way.
Charlie Wardle has borrowed a hand bike for his challenge after a muscle injury meant he had to stop running.
He's hoping to raise £30,000 for the charity he founded, which helps people with depression. He's determined to complete the challenge in what ever way possible.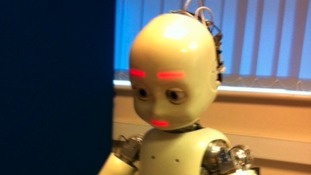 University of Hertfordshire 'teaches' its humanoid robot iCub, called DeeChee, to communicate with humans.
Read the full story
Load more updates
Back to top