GM crop protest
The activist group, Take The Flour Back, is planning a "mass action against genetically modified wheat" at Rothamsted Research in Harpenden, Hertfordshire, today.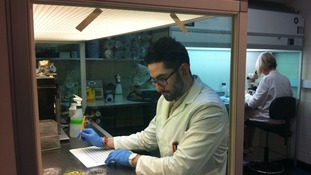 Scientists say they're still concerned protesters will try to destroy a trial of genetically-modified wheat in Hertfordshire.
Read the full story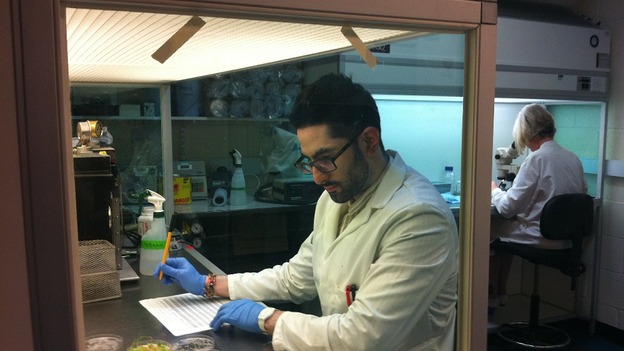 Back to work for scientists at Rothamsted Research. They say they're relieved yesterday's protest passed by peacefully.
Advertisement
Hertfordshire Police said two men were arrested on suspicion of public order offences during the demonstration at Rothamsted Research at Harpenden.
They were arrested under Section 14c of the Public Order Act, which stops people from holding "an assembly" on a prohibited area of land.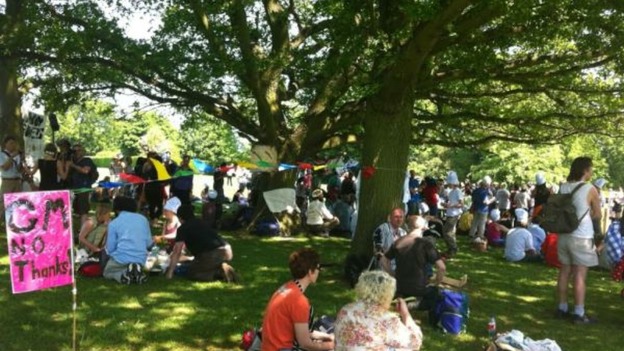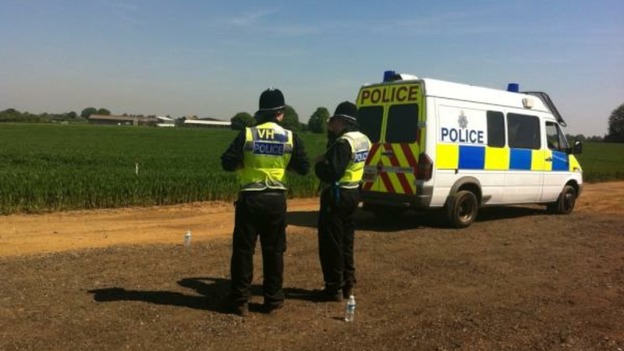 There's a heavy police presence at at Rothamsted Research in Harpenden after protestors planning action over a genetically modified wheat trial there were banned from going anywhere near the crop.St Albans council has secured extra police powers to stop them going on to the land.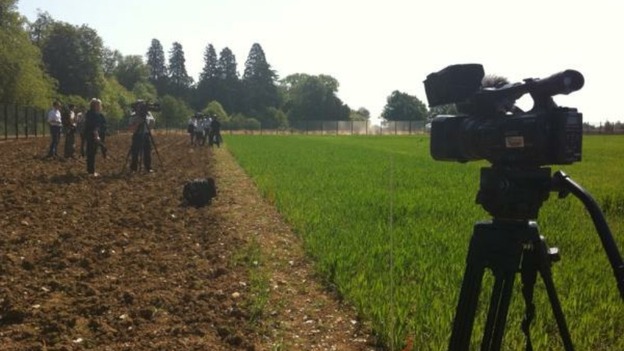 The media have been given a guided tour of the land where genetically modified wheat trials are being carried out. A group called Take the Flour Back are due to protest over the open air trials of genetically modified wheat.
Advertisement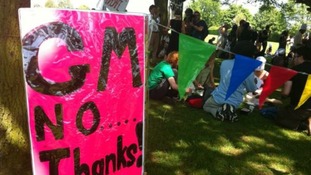 The activist group, Take The Flour Back, will not be allowed near fields planted with genetically modified wheat" at Harpenden
Read the full story
Back to top