Olympic Torch in the Anglia region
The Olympic Torch relay is in the Anglia region from Monday 2 July until Monday 9 July. The London 2012 Olympic Games run from 27 July until 12 August.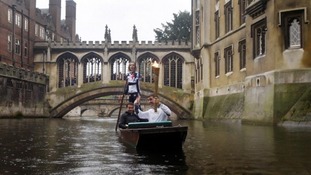 Olympic flame recreates history, takes a punt and meets an Olympian for penultimate day in the region.
Read the full story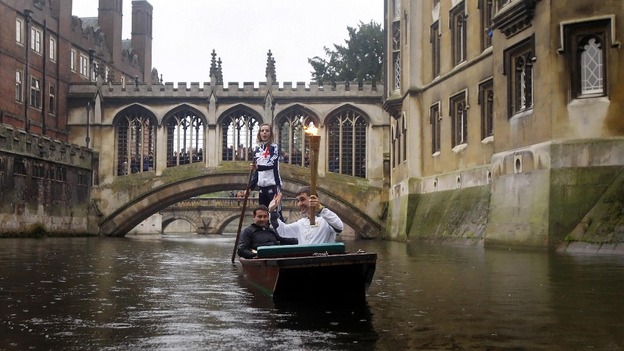 Advertisement
Jonathan Edwards exchanges the Olympic flame with Bryn Percival. Mr Edwards was nominated to carry the torch by his daughter for the care he gave to his wife who had suffered a brain haemorrhage.
Huntingdon Gymnast Louis Smith does his best to keep the crowds entertained while waiting for the torch at St Ives.
Excited members of the Huntingdon Olympic Gymnastics wait for the start of the Olympic Torch Relay in Huntingdon.
Bryn Percival prepares for his leg of the Olympic Torch Relay in Huntingdon this morning
Advertisement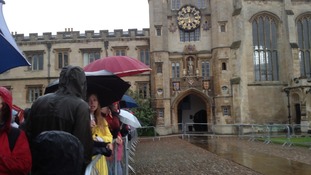 Day 51 of the Olympic torch relay, and we want to see your pictures! Email them to angliatonight@itv.com and they could appear here.
Read the full story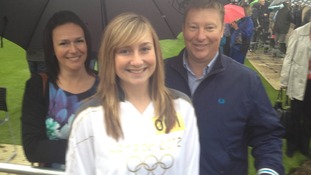 Olympic Torch Relay runner Alice Ellison helped re-enact a piece of history by recreating the Trinity College, Cambridge Quad run
Read the full story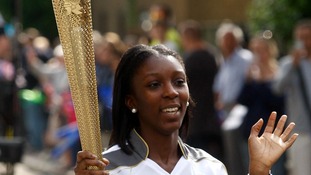 Dozens more torchbearers carry the Olympic Torch from Cambridge to Luton passing through 12 communities.
Read the full story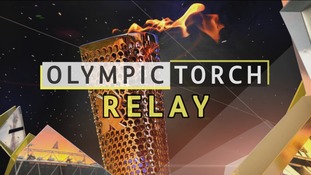 Sunday 8 July is Day 51 of the Olympic Torch relays and after punting along the River Cam in Cambridge it heads for Luton.
Read the full story
Load more updates
Back to top