Essex firefighters strike
A series of strikes by fire crews in Essex have been announced over the summer in a dispute over cuts.
Officials from Essex Fire Brigades' Union will meet with Essex Fire and Rescue Service this Thursday 5th July for talks over planned cuts to the service.
The meeting, which will be chaired by conciliation service ACAS, follows strike action last Friday when around 300 firefighters walked out in protest.
The next strike is planned for this Saturday 7th July for one hour between 0400 and 0500. ACAS will hold the talks in its offices in Bury St Edmunds, Suffolk.
A row over jobs has led to firefighters in Essex walking out. Picket lines were set up across the county today to protest against planned cuts to the service.
It's the culmination of a three year long dispute which had reached stalemate...Until this lunchtime, when it was announced there would be fresh talks between unions and the Essex fire service next week.
Advertisement
Firefighters in Essex are on strike in a row over staffing levels and working conditions. Picket lines have been set up across the county - with the usual seventy engines on call reduced to about forty. So far the service appears to be coping well. Hannah Pettifer reports from Brentwood.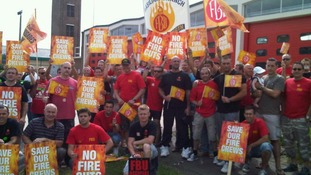 The long-running dispute between the Fire Brigades Union and fire bosses has reached its peak.
Read the full story
Firefighters walk out of Brentwood fire station after their shift is over to join the picket line.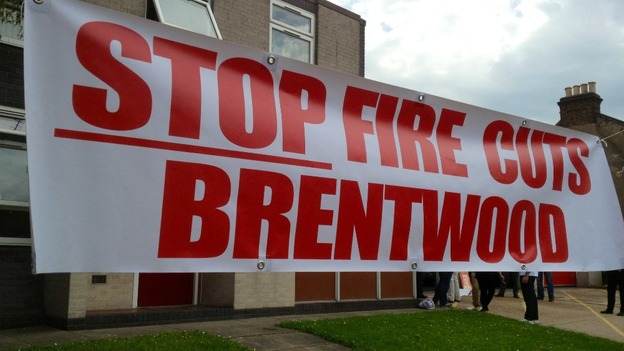 Fire crews in Brentwood walked out at 10am this morning.
FBU union members are striking in a dispute over cuts and changes to working conditions.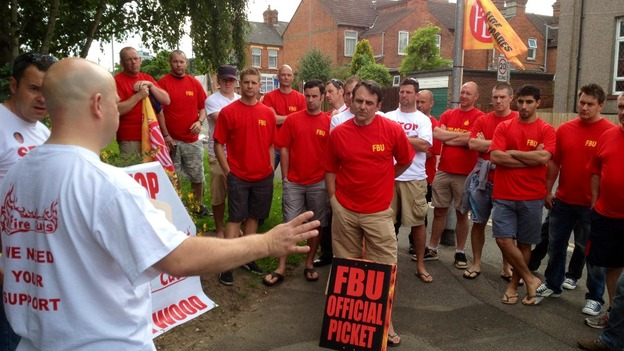 Advertisement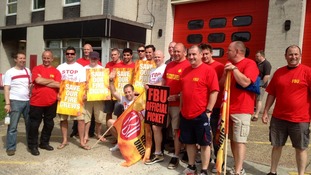 About 40 engines will be in operation in Essex today, but the locations that they will work from are being kept secret.
Read the full story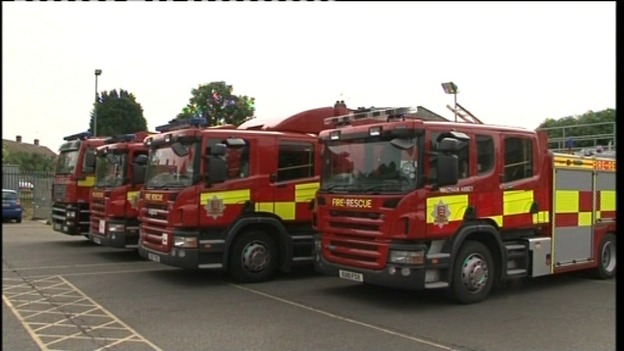 Up to 300 firefighters across Essex are expected to walk out today in the first of a series of strikes over cuts to frontline services. Essex Fire and Rescue says its level of service will not be affected - 100 firefighters and dozens of retained staff will cover for those on strike.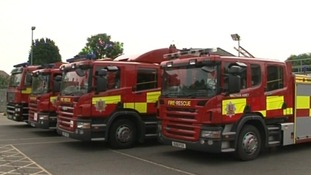 Up to 300 Essex firefighters will walk out on strike tomorrow following a long running dispute over planned cuts to the service.
Read the full story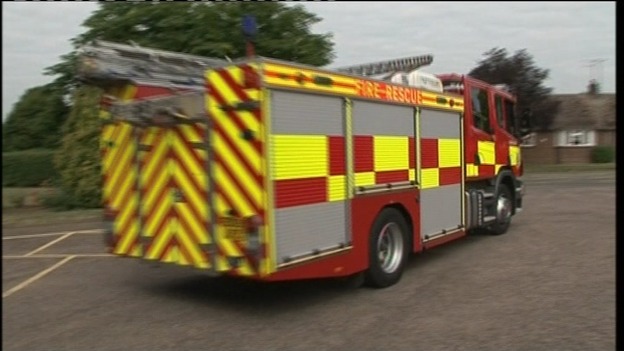 Final preparations are taking place before a planned strike by the Fire Brigades Union tomorrow (Thursday 28 June).
Talks on Monday failed to resolve the dispute over changes to working practices and job cuts.
Essex Fire and Rescue Service says it will retain enough crew members to be able to respond to calls during the strike.
Load more updates
Back to top