Spotting signs of dementia
The Department of Health has launched a campaign, supported by the Alzheimer's Society, to encourage people to talk to loved ones showing signs of dementia.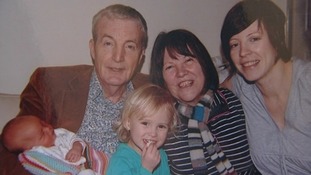 A new campaign has been launched today to try and increase early diagnosis rates for dementia.
Read the full story
Former England footballer Gordon Banks, Sir Michael Parkinson and broadcaster Fiona Phillips have relived their heartbreaking personal experiences with dementia to inspire the nation to reduce the stigma about the condition.
They're part of a Department of Health campaign to encouraging people who think they have any symptoms of the condition to seek medical advice.
The three-month project has been launched on World Alzheimer's Day.
Advertisement
Back to top