DLT arrested in Savile inquiry
Former disc jockey Dave Lee Travis has been arrested at his home near Leighton Buzzard on suspicion of sexual offences by officers from the Jimmy Savile abuse inquiry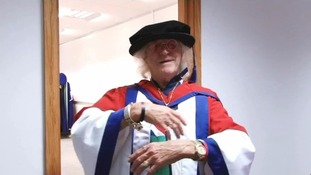 The University of Bedfordshire has stripped Jimmy Savile of his honorary degree
Read the full story
The University of Bedfordshire has stripped Sir Jimmy Savile of an honorary degree it awarded him for his charity work.
Governors met on Thursday night after more allegations of sexual assault emerged against the Jim'll Fix It star.
They took the decision to rescind the honour which was awarded back in 2009 for his services to the National Spinal Injuries Centre at the Stoke Mandeville hospital. It comes as police confirmed they were investigating around 340 lines of enquiry relating to historic abuse claims.
The honorary award for Jimmy Savile was in recognition of his charitable fund raising. It was given in good faith in 2009 without the knowledge of the current very serious allegations. In this light, the University has confirmed that the honorary award should be rescinded."
– University of Bedfordshire
Advertisement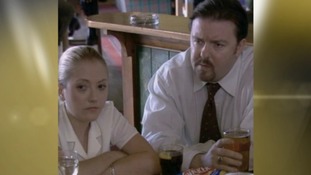 An actress from Peterborough - who starred in the hit sitcom The Office - is among the latest to make allegations against Jimmy Savile.
Read the full story
Detectives in Bedfordshire are appealing for witnesses after an aggravated burglary in Flitwick.
At 10.30pm on Wednesday, two men wearing masks forced their way in to the home through the front door and assaulted the three occupants aged 32, 27 and 21 years.
They then took a wallet containing cash and personal documents and an iPhone4 before leaving the area in a dark vehicle.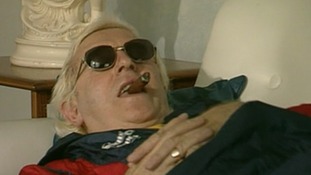 A former detective from Milton Keynes says senior officers failed to investigate allegations against Jimmy Savile.
Read the full story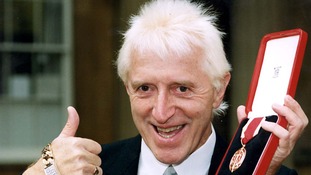 Nurses at a Buckinghamshire Hospital where Jimmy Saville is reported to have abused children said they used to dread his visits.
Read the full story
Advertisement
Load more updates
Back to top