Corby by-election
The Corby by-election is set to take place on November 15th. Corby will elect a new MP on the same day as Police and Crime Commissioners are elected.
Advertisement
Reporter Russell Hookey took to the streets of Corby to gauge reaction from the town's residents to the news MP Louise Mensch was to step down as MP.
The Conservative politician said she was "devastated by the necessary decision" to step down.
Ms Mensch beat Labour minister Phil Hope by 1,951 votes in the May 2010 General Election. The resignation will mean a by-election in a marginal seat which could take place in November.
Louise Mensch is quitting the Commons to move to the United States with her family.
Andy Sawford, Labour's prospective parliamentary candidate for Corby, has given his reaction to Louise Mensch's resignation.
Louise Mensch was obviously struggling to balance being MP for Corby and East Northamptonshire with her family and business commitments. I respect her for the honest way she talked about this and her decision to step down.

Labour is now looking forward to the campaign ahead, fighting for action on jobs and the economy, supporting our local services, which are facing massive cuts, and working with local community organisations.
–
During the by-election we will focus on the two wasted years of Tory policies that have taken the country back into recession and left Corby suffering job losses in both the public and private sector.

This will be a tough election for Labour but we are determined to hold this Tory-led Government to account by showing the disastrous impact of their polices on the people of Corby.
– Andy Sawford, Prospective Parliamentary candidate, Labour
The decision by Louise Mensch to resign as MP for Corby has sparked wide-ranging reaction from Westminster and beyond.
Jemima Khan and Sally Bercow are among those to have confessed their shock at the MP's decision to stand down.
Piers Morgan tweeted to say that it was "obvious @louisemensch just wants to spend more time with me in New York..."
More detail on national reaction to this story is on the ITV News site.
Advertisement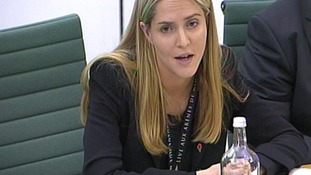 Full text of the resignation letter of Louise Mensch MP and the response from Prime Minister David Cameron
Read the full story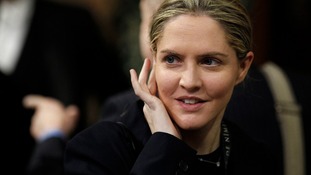 The Conservative politician Louise Mensch has resigned as the MP for Corby. She says she was "devastated by the necessary decision".
Read the full story
Load more updates
Back to top