Flooding hits Anglia region
News of flooding in the Anglia region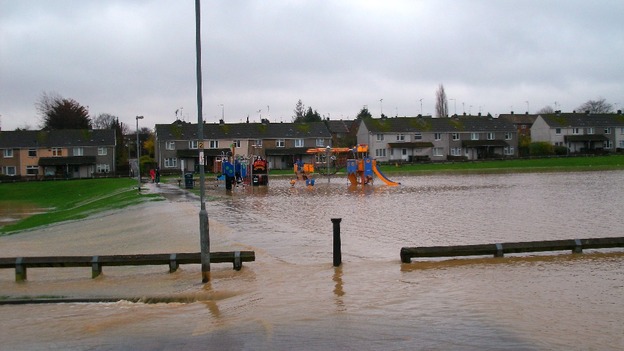 Michael Mahon sent us this picture of the children's play area on Bonnington Walk in Corby.
A Flood Warning has been issued by the Environment Agency for the River Great Ouse at Harrold and Odell in Bedfordshire. The Agency says flooding is expected for Church Walk and Hall Close in Harrold and Horsefair Lane in Odell
Click here for more details on the Environment Agency website
Advertisement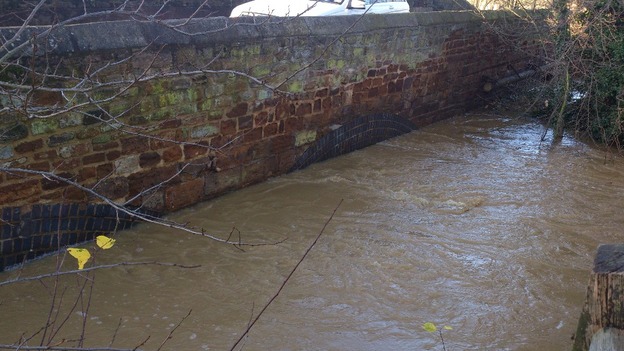 Helen Chater-Franks sent us the picture she took at Kislingbury in Northamptonshire. As Helen says 'look carefully and you can just about see the bridge arches'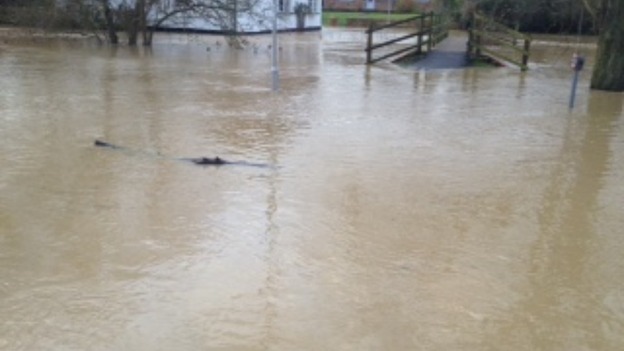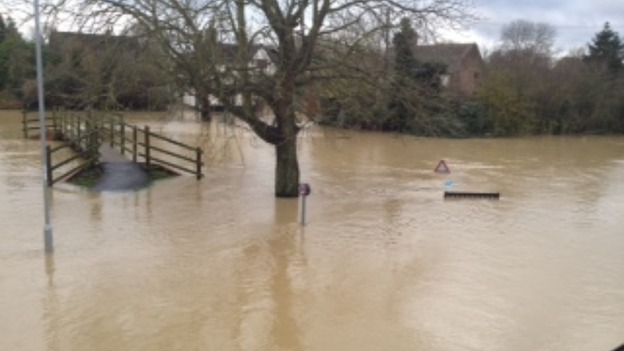 ITV Anglia viewer Johnny Evans took this pictures at Alconbury in Cambridgeshire
After a weekend of heavy rain and strong winds many communities in the Anglia region are still braced for flooding. Although the rain eased on Monday with the ground saturated and flood plains full, it's expected flooding problems will move downstream over the next few days.
The region's major rivers, the Great Ouse and the Nene, remain on flood alert and the Environment Agency has 28 Flood Warnings in force across the Anglia region.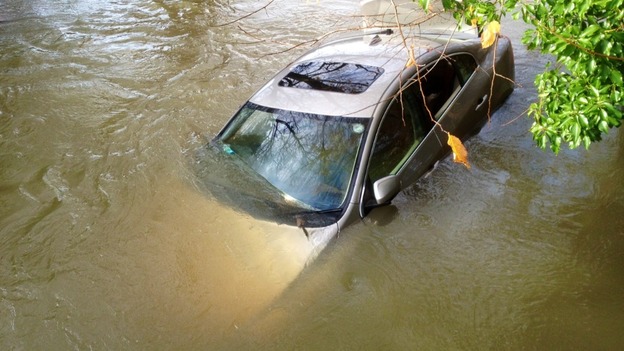 Another car that's been written off after getting caught in the floods in Cambridgeshire. This time it was at Hinxton Ford on the border with Essex. Thankfully the driver was uninjured.
Advertisement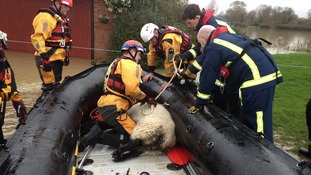 Rescue services managed to save a sheep from drowning in Northamptonshire as floods continue to cause problems across the region.
Read the full story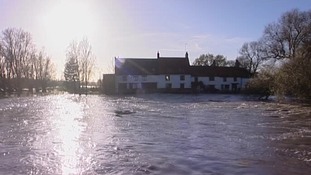 With the risk of flooding in many communities across the Anglia region is there anything householders can do to flood-proof their homes?
Read the full story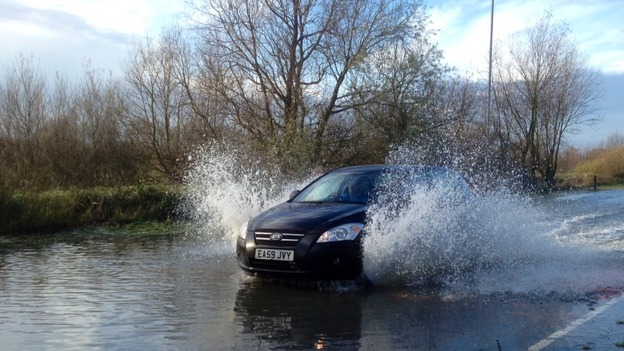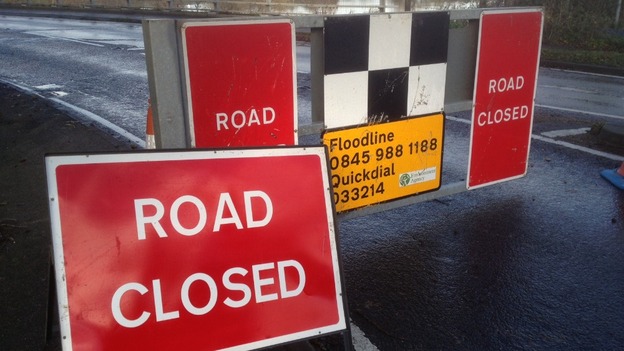 This was the scene at Earith in Cambridgeshire on Monday morning. Traffic was slowly trying to make it's way through the flooded roads. But the main A1123 was closed off because of the water levels.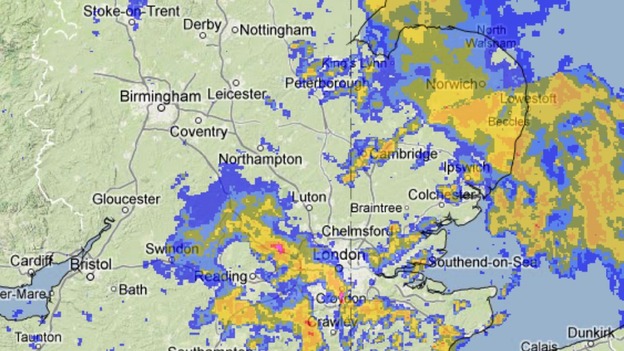 The forecast is for heavy rain to clear eastwards then brighter skies developing. Many parts dry for much of the day but showers will develop, these heavy, perhaps thundery at times and quite slow moving, giving a risk of local downpours. Maximum temperature 10°C.
The yellow and orange areas of the map above indicate rain rates of 2 to 8 mm per hour.
Parts of Northamptonshire have seen a month's worth of rain in less than a week.
Load more updates
Back to top