Suffolk's caveman
A man from Suffolk is making his living by re-enacting all things prehistoric.
Now... sharpening spears, skinning animals and flint-knapping may not be regular past times for you and me but they are for Will Lord.
He's an archaeologist from Rougham in Suffolk who spends much of his working life dressed as a caveman - in his back garden.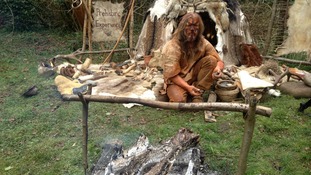 Advertisement
Back to top