Tragic mum laid to rest
The funeral's being held for a pregnant mother from Lowestoft who killed her children before taking her own life.
The vicar of Christ Church in Lowestoft has called for a minute's silence as a mark of respect for Fiona Anderson and her children.
The Rev Matthew Payne said a moment of reflection next Monday at 8am as a way of showing respects and would help the town pull together.
The inquest into the deaths of Fiona Anderson and her three children opened and adjourned today.
The hearing in Ipswich heard that Fiona, 23, died from serious head injuries. The injuries were consistent with a fall from height.
The coroner said that unborn child would have died as soon as Fiona was injured. The inquest also heard that further tests are required to establish the cause of death of the three children.
The inquest was adjourned to allow further medical and police investigations to continue.
Advertisement
The inquest into the deaths of Fiona Anderson and her three young children opened and adjourned this morning.
The hearing at Ip-City Centre in Bath Street, Ipswich, heard details of how the tragedy undfolded.
Emergency services were called to a multi-storey car park in Gordon Road at 8:05am on Monday after a woman was seen falling from it. Fiona Anderson, 23, was pronounced dead at the scene at 8:35am.
Police then visited her house in London Road South where they found the bodies of her three children, Levina, aged three; Addy, aged two and Kyden aged 11 months in the main bedroom. They were pronounced dead at 11:27am on Monday.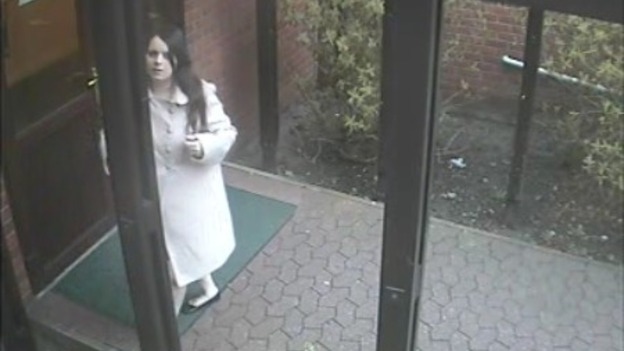 Inquests into the deaths of a mother from Lowestoft and her three young children are due to open this morning.
The body of Fiona Anderson, 23, was found at the base of a multi-story car park.
The bodies of her children Levina, Addy and Kyden were found at their home. The inquests will be formally opened in Ipswich.
Inquests into the deaths of a Lowestoft mum and her three children ware due to be opened tomorrow morning.
The inquests into the deaths of Fiona Anderson and her three children will be formally opened at Ip-City Centre in Bath Street.
All four are likely to be adjourned while police enquiries continue.
A post mortem examination confirmed that Fiona died from severe head injuries consistent with a fall from height, while the cause of death for the three children remains unascertained and further tests are being carried out.
Police investigating the deaths of Fiona Anderson and her three children in Lowestoft say they are satisfied that no-one else in connection with the deaths.
Suffolk Police also say they have continued to receive a positive response for their please for information.
Yesterday police released new CTV images of the 23-year-old.
More than 15 people have been in touch as a result, offering us information. Our appeal to trace Fiona's last movements still stands – so if you saw her early on Monday morning, please get in contact.

While there are some important pieces of information which are still awaited, such as the results of further tests following the post mortem examinations on the three children, we have reached an important stage in our investigation.
– Det Supt John Brocklebank, Suffolk Police
Advertisement
Police have officially confirmed the names of the three children found dead at a home in Lowestoft on Monday.
Following formal identification procedures, police confirmed the names as:
Levina Anderson, aged three
Addy Anderson, aged two
Kyden Anderson, aged 11 months
Post mortem examinations have been conducted on the three children. In all three cases, the cause of death was unascertained and further tests will be required.
The Independent Police Complaints Commission (IPCC) has today confirmed it won't be investigating Suffolk Police in relation to the deaths of Fiona Anderson and her three children.
Suffolk Police voluntarily referred the case to the IPCC yesterday because officers had been called to the house before the deaths, but the watchdog has said there is no cause for an independent investigation into the actions of the police.
In a statement the IPCC said:
There is nothing at this stage to indicate the police should have had foresight of the tragic events that unfolded.

We are satisfied on the basis of the information at this time that no IPCC inquiry into Suffolk Constabulary contact with Fiona Anderson is required, and that investigations should continue locally.
The Chief Executive of Mental Health Charity MIND Paul Farmer has responded to news from Fiona Anderson's family that she was suffering from a mental illness.
Speaking to Jonathan Wills he said tragedies like this one were extremely rare, but that it was important to try to take away the stigma surrounding mental illness.
Police investigating the deaths of Fiona Anderson and her three children hope the new CCTV images will lead to fresh information.
Detective Superintendent John Brocklebank said:
I hope these new images will give people a better idea of Fiona's appearance – and result in more information from local the community about Fiona's whereabouts in the hours before she died.

She was seen walking in locations both north and south of the bridge in Lowestoft. If anyone saw her or spoke to her, I would urge them to get in touch.
Load more updates
Back to top