Fears of skills shortage
Despite rising unemployment there are fears a skills shortage may be building in key technology industries in the East of England.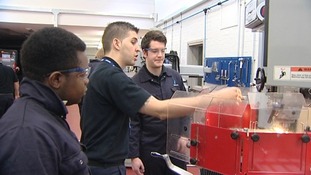 Despite rising unemployment in the East of England there are still fears of a skills shortage in key business areas.
Read the full story
Latest job figures show around 11 people are chasing every vacancy in East Anglia. But businesses in the region's high tech industry are warning that a shortage of skilled staff could threaten an economic recovery. Elodie Harper reports.
Click below to watch a report from ITV News Anglia's Elodie Harper:
Advertisement
Back to top