Nadine Dorries has Tory whip reinstated
ITV News Anglia Political Correspondent Emma Hutchinson has spoken to Nadine Dorries and has confirmed she has had the whip reinstated
Conservative MPs across the East describe decision to reinstate Tory whip to @nadinedorriesmp as "great news"
My whip has been restored with no conditions other than those which apply to any party MP. Work continues as normal
Advertisement
There had been widespread speculation that Mid Bedfordshire MP had been contemplating a move to UKIP.
However, it is understood the Ukip issue did not come up at her meeting with Sir George this afternoon, which was described as "convivial".
Ms Dorries said: "I am delighted. It is long overdue."
Nadine Dorries has had the Conservative whip restored after apologising for taking part without permission in ITV's I'm A Celebrity...Get Me Out Of Here!
A Conservative Party spokesman said current chief Sir George Young had restored the whip "with immediate effect" after a meeting this afternoon.
Nadine has apologised to the Chief Whip for absenting herself from her parliamentary duties without permission and has given assurances to the Whips Office that she will follow the same procedure as other Conservative Members of Parliament before going away when the House is sitting.
– Conservative Party Spokesman
Nadine Dorries had hinted yesterday that the whip might be reinstated on her Twitter account.
She posted links to a Huffington Post story which suggested senior Tories felt the suspension had gone on too long.
She also posted a link to a Telegraph story hinting at her plans to appeal against the suspension.
just spoken to @nadinedorriesmp who confirms she is back in the con parliamentary party, Mid Beds Con Assn say decision long overdue
ITV News Anglia Political Correspondent Emma Hutchinson has spoken to Nadine Dorries and has confirmed she has had the whip reinstated.
There had been some concerns the Mid Bedfordshire MP was being courted by UKIP.
Advertisement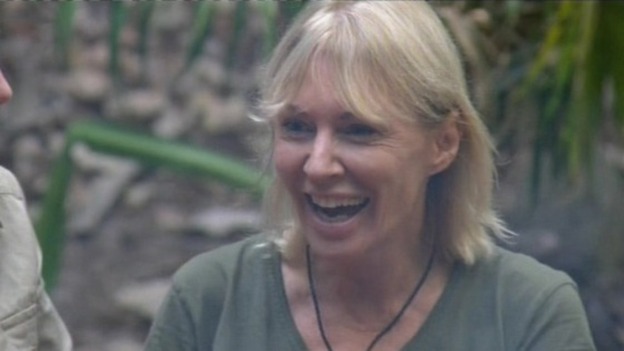 Mid Bedfordshire MP Nadine Dorries has had the whip restored today, it is being reported.
The controversial Conservative had the whip taken away - effectively excluded from the Tory Parliamentary party - after she decided to take part in I'm a Celebrity Get Me Out of Here.
Back to top