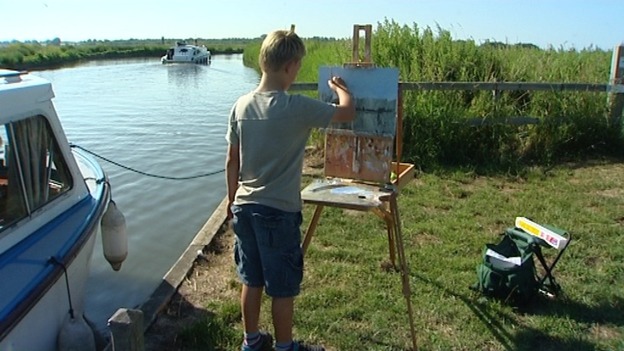 The latest paintings by child artist Kieron Williamson have sold for over a quarter of a million pounds this morning.
A sale last Friday at the same gallery in Holt in Norfolk netted a similar amount. It means the ten year old's earnings from sales are now close to two million pounds.
Kieron, from Ludham in Norfolk, has bought property, art and even personalised number plates with the money. He finishes school next week as his parents will now home educate him.