Alan Turing to receive pardon
Cambridge mathematican and codebreaker Alan Turing is expected to receive a parliamentary pardon over his prosecution for his sexuality.
The Cambridge mathematician Alan Turing who saved thousands of lives through his code breaking work in the Second World War, is expected to be given a parliamentary pardon.
Turing, who was prosecuted and convicted over his homosexuality in the 1950s, has already received a posthumous apology.
The MP for Milton Keynes South, Iain Stewart, says a pardon would be 'a final cleansing of the wrong' done to Turing, as Alistair Nelson reports.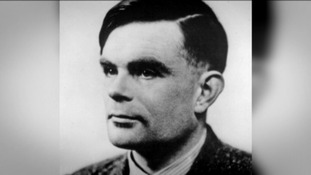 Advertisement
Back to top