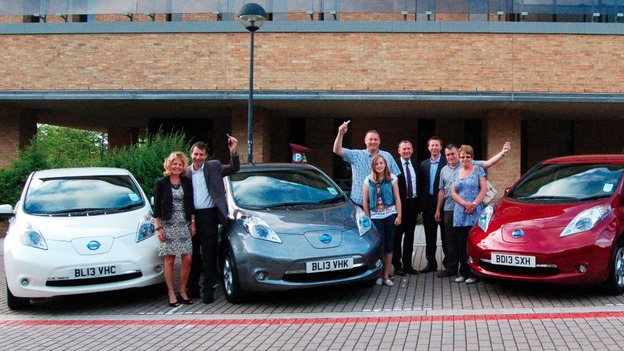 Eight households in Milton Keynes are taking part in a trial of electric cars.
They have been given the vehicles and charging points as part of a wider three-year trial which aims to find out more about how we use enviromentally-friendly technology.
The Thinking Energy trial is being run by Milton Keynes Council and the energy company E.ON.
Andrew Geary, Leader of Milton Keynes Council, said: "Milton Keynes is a clean, green borough with widely recognised Smart City credentials and we're still very much at the forefront when it comes to new innovations to reduce the carbon footprint."