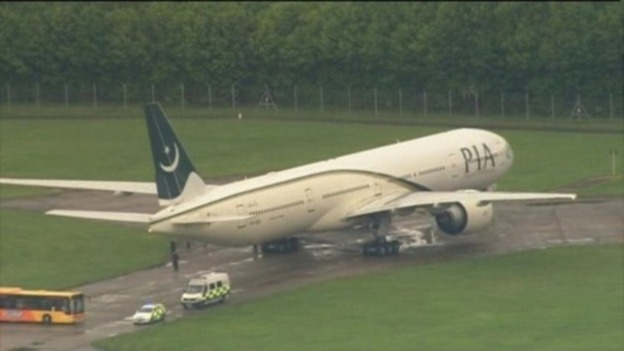 A senior flight steward on board the Pakistan International Airlines flight which was diverted to Stansted on May 24 this year has told Chelmsford Crown Court that he and his family have been very worried since alleged threats were made against him.
Ghulan Shabir Mahar has been telling the jury his account of what happened in the air.
He said he asked Mohammed Safdar to return to his seat three times after he came forward offering to help an ill passenger.
He described how Safdar became angry and said "I'll finish you. I will kill you."
Mr Mahar said other passengers became aware of the situation and were asking him to return to his seat.
He alleges Mr Safdar replied "everyone sit down. No one should come near me otherwise I will blow up everyone."
42-year-old Mohammed Safdar and 30-year-old Tayyab Subhani were arrested when flight PK 709 from Lahore to Manchester was diverted to Stansted and police went on board.
Mr Mahar claims that Mr Subhani encouraged his friend and said "We will see you. We will fix you anywhere in Pakistan or we will find you anywhere."
The two men deny endangering the safety of an aircraft. The trial continues.