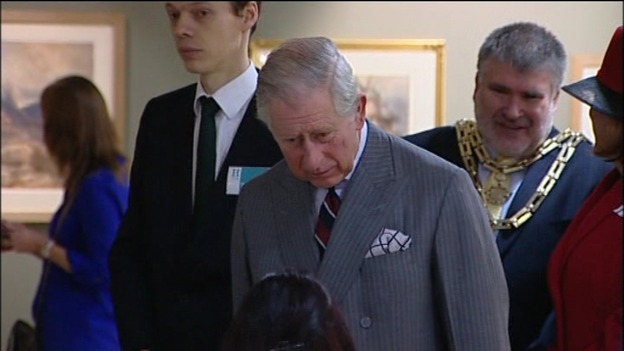 The Prince of Wales has mingled with artists during his visit to a newly refurbished museum in Bedfordshire.
Princes Charles arrived at the Higgins Bedford Museum in the town centre about 10 minutes late because he was greeting people as he got out of his helicopter in nearby Russell Park.
He shared a laugh with local artist Heather Petty, who offered her hand to him, only to realise it was covered in paint.
The Prince discussed her work with her and said."Are you getting better and better?"
She said, "Well it's subjective". He replied, "I know the feeling."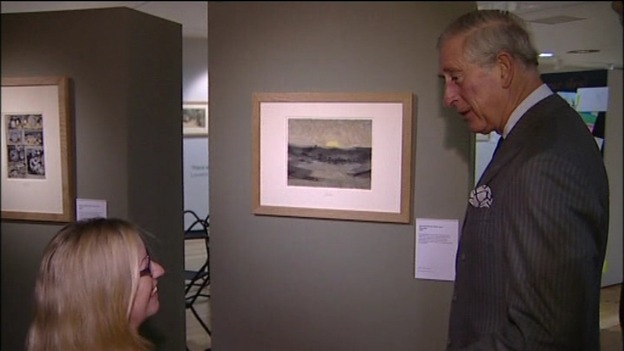 Charles also went on to meet schoolchildren from Beauchamp Middle School who were enjoying a Victorian costume session.