Flooding hits the East of England
The big clean up is underway after one of the biggest storm surges since 1953 hit the region last week. Thousands were evacuated from their homes and power was lost in many parts of the region. Transport networks also suffered.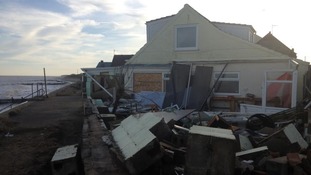 Families left homeless in Norfolk after last week's tidal surge have described how community support has helped them through the ordeal.
Read the full story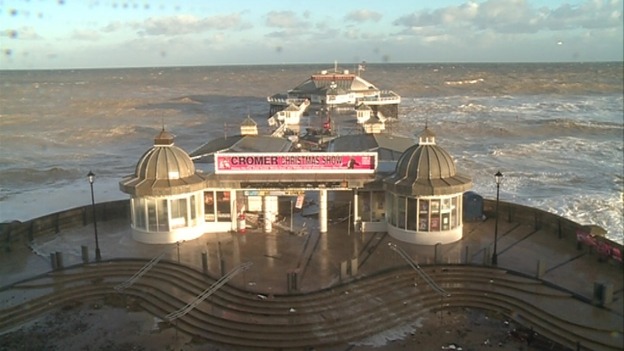 Staff at Cromer Pier are confident it will be open again by Thursday after it was seriously damaged in the storm surge.
There were fears for the town's Christmas show after holes appeared in the decking and waves entered the pavilion.
Emergency repairs have been taking place over the weekend following a structural survey and a temporary box office is being built in the bar.
Advertisement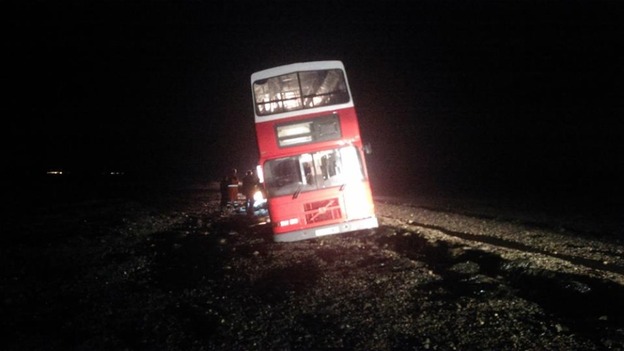 Emergency services were called after a bus got stuck on the Osea Island causeway in Essex on Friday evening.
It happened at about 6.30pm. The driver had left the island before the tide went out and drove off the road. The vehicle was recovered the next day, there were no reported injuries.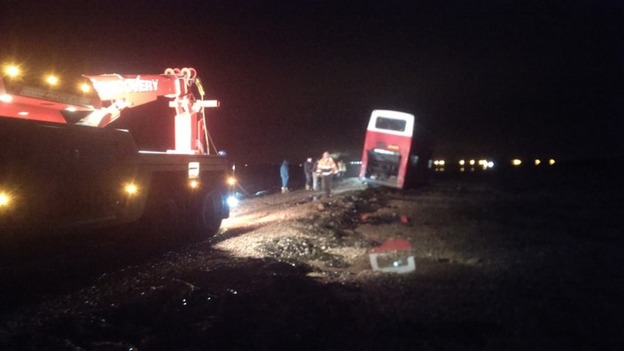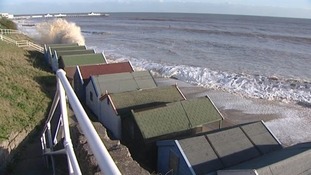 The Suffolk Resilience Forum has formally called an end to the major incident that was declared in response to the tidal surge.
Read the full story
There are currently no severe flood warnings in the Anglia region, but some flood warnings remain in place across the East for tonight's high tides.
Here is when the tides are expected to come in tonight and into tomorrow morning.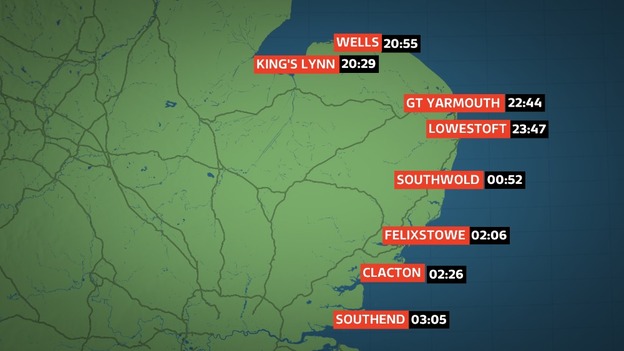 To see the latest Environment Agency flood warnings click here
Thousands of fish have been evacuated from a sea life sanctuary in Hunstanton in Norfolk following last night's flooding.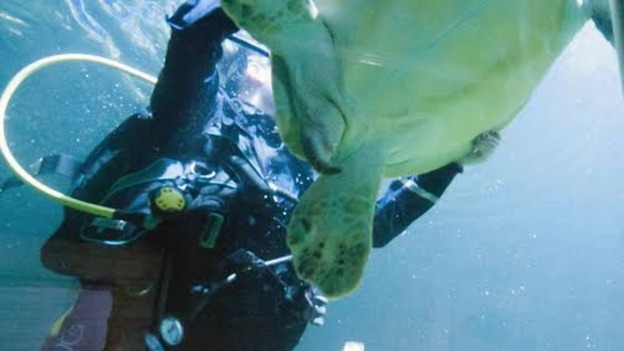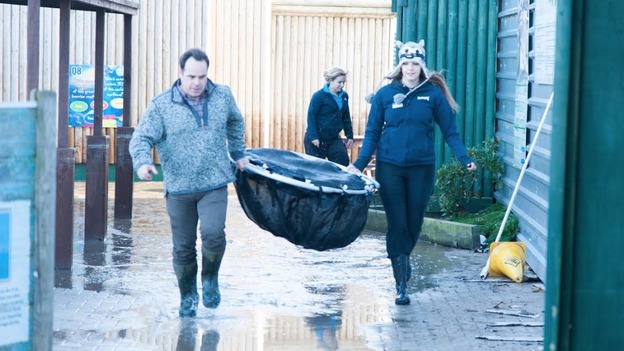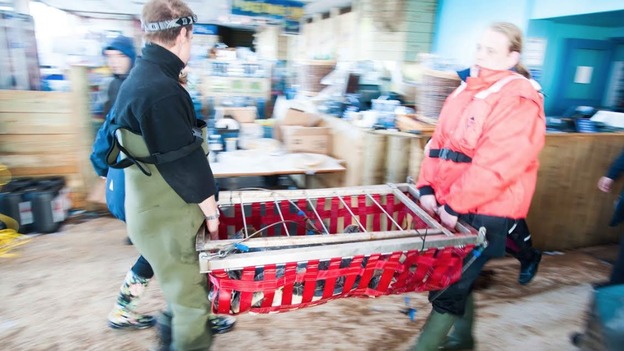 Advertisement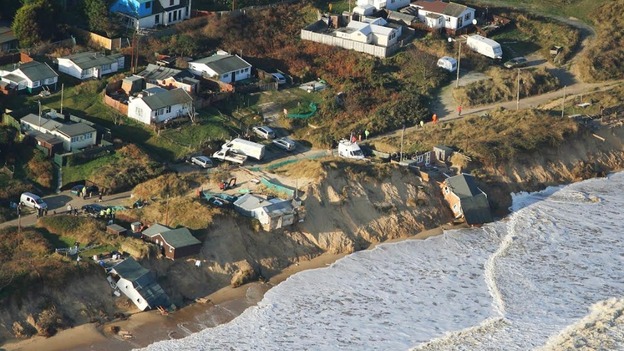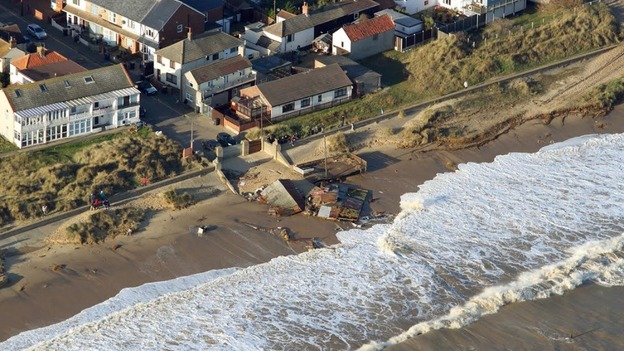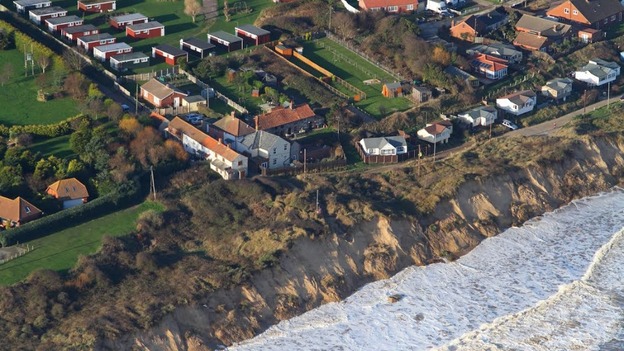 It was busy night for Norfolk's emergency services, after a tidal surge battered the county's coastline. Here are the key facts and figures from the last 24 hours:
Norfolk Fire and Rescue service attended 116 incidents including nine flood rescues.
More than 600 people made use of the various rest centres around the county.
10,000 properties were visited with residents advised to evacuate.
Highways assisted with 21 fallen trees and 11 road closures.
National
The Environment Agency has reduced the number of severe flood alerts to 19. There are now far fewer warnings in the Anglian region and none in the North-East.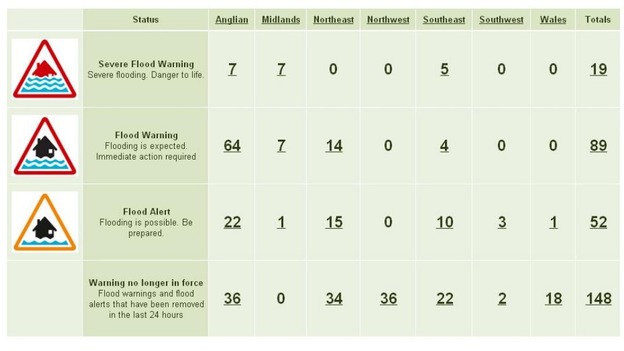 National
RNLI volunteers in Wells, Norfolk could have done with being rescued themselves after last night's record high tide sent waves crashing through the inside of their lifeboat station:
Load more updates
Back to top