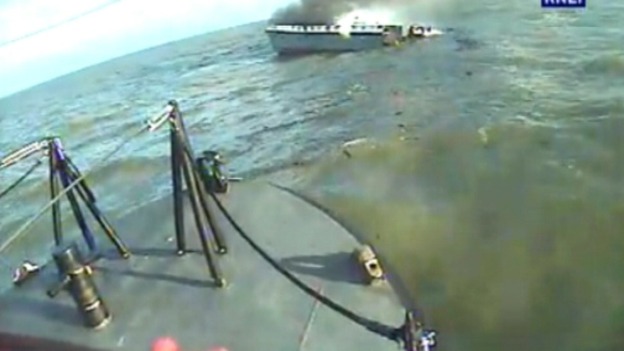 Three crewmen have been rescued off the coast of Suffolk after their boat caught fire at sea.
Humber Coastguard was called to the emergency in the North Sea, 10 miles off Lowestoft after reports that the crew had abandoned the ECC Topaz. They'd been heading out to service a wind farm.
Graham Dawson, watch manager at Humber Coastguard, said. "The fire was quite severe and the crew had no option but to abandon the vessel. The crew had the correct lifesaving equipment and rescue resources were quickly on the scene.
The fuel and oil onboard the boat is believed to have burnt off during the blaze before the vessel sank.