Conservative MP Tim Yeo deselected
MP Tim Yeo has been deselected as Conservative candidate for the South Suffolk constituency.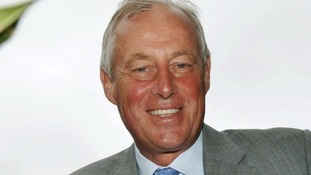 The ousted Suffolk MP Tim Yeo says the Tories are doomed to lose the 2015 election if David Cameron gives in to Eurosceptic "obsessives".
Read the full story
Former Conservative party chairman Lord Tebbit says the "dodgy" views on gay marriage, the environment and Europe shared by Tim Yeo and the prime minister may have harmed the MP's bid to be re-selected.
Speaking to ITV News Anglia's political correspondent Emma Hutchinson, the Tory peer said Mr Yeo had also failed to spend enough time in his constituency.
Rather than helping him, Lord Tebbit said messages of support from David Cameron and George Osborne may have contributed to his de-selection.
He said: "I'm not sure that the support of the prime minister was particularly helping. After all, those people in the association would have regarded the prime minister's views on gay marriage, Europe and the environment as pretty dodgy as well."
Advertisement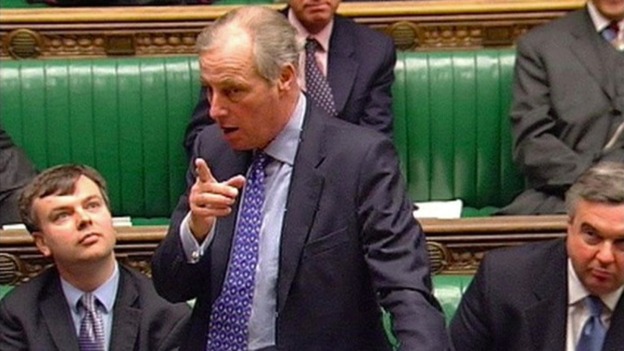 Tory peer Lord Tebbit has told ITV News Anglia that David Cameron's support for de-selected Tim Yeo may have worked against him.
The South Suffolk MP lost his battle to be re-selected by his party yesterday following a secret ballot of 600 members.
In November, Mr Yeo was dropped as prospective parliamentary candidate for South Suffolk by the association's executive committee.
But last week, David Cameron threw his support behind the MP, writing a letter urging him to stand in the 2015 election.
Today Lord Tebbit, a former cabinet member and former Conservative Party chairman, said that, given "the mood of the party at the moment, I'm not sure the support of the PM was helpful".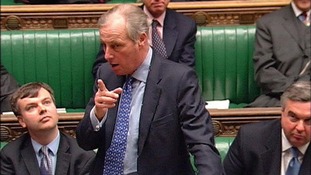 Former minister Tim Yeo has lost his battle to be re-selected as the Tory candidate in South Suffolk.
Read the full story
"It has been a privilege to serve as MP for South Suffolk since 1983. I will continue to work for all my constituents until the General Election next year.

"I am immensely grateful to all those Conservative Party members who voted for me to continue as their MP. I now ask them all to campaign for my successor with the same loyalty and dedication they have shown to me.

"I will give my full and unqualified support to whoever is chosen as the candidate here in South Suffolk. I wish him or her every success."
– Tim Yeo, Conservative MP for South Suffolk
"The South Suffolk Conservative Association have voted not to re-adopt Tim Yeo MP as their candidate for the next General Election. Selection for the South Suffolk constituency will be opened in due course."
– Conservative Spokesman
Tim Yeo has not been re-adopted as Conservative candidate for the South Suffolk constituency, the party said today.
Advertisement
Counting has started in ballot over Tim Yeo's future as Suffolk MP. Result expected at teatime. @itvanglia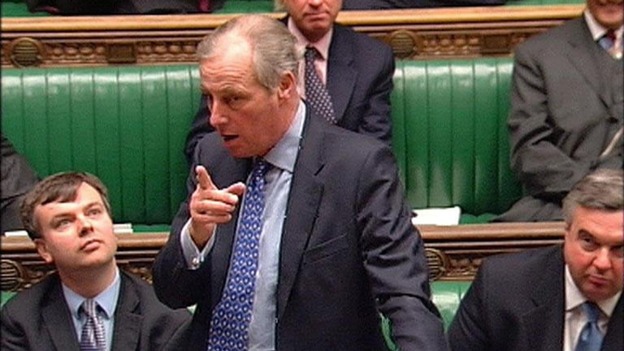 Another senior Conservative MP will find out today whether he has survived his battle against de-selection by local party activists.
Tim Yeo demanded a secret ballot of all 600 members of his South Suffolk constituency party after the association's executive committee voted not to re-adopt him as their candidate in next year's general election.
The count is taking place at the party's national headquarters in London, just three days after Anne McIntosh lost a similar de-selection fight in her Thirsk and Malton seat in North Yorkshire.
Mr Yeo, 68, a former environment minister, has received high-profile backing from David Cameron who said it would be a "great loss" for the party if he was not re-selected.
The South Suffolk executive voted against re-adoption last December just a month after Mr Yeo was cleared of breaking parliamentary rules on lobbying by the Commons Standards Committee.
The MP had temporarily stood aside as chairman of the influential Commons Energy and Climate Committee while the investigation was carried out after he was caught up in a newspaper "sting".
However reports have suggested the attempt to de-select him reflected frustration among some members that he was not devoting enough time to the constituency rather than concerns over the standards inquiry.
Back to top