Floods clear-up but with the threat of more rain
There are further warnings of flooding in the Anglia region as the wet winter continues into February.
Firefighters in Saffron Walden have rescued an 84 year old disabled man trapped in his car in flood water.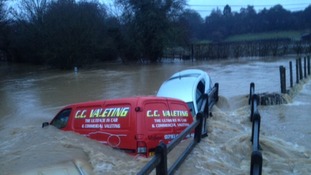 Floods have hit parts of the region, putting homes at risk and leaving motorists stranded in their cars.
Read the full story
Advertisement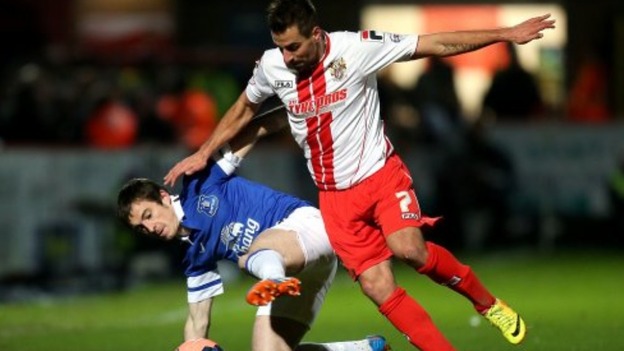 Tomorrow's League One clash between Stevenage and Wolves has been postponed after failing a pitch inspection due to a waterlogged pitch.
Colchester United's fixture with Rotherham United is also subject to an 8:30 pitch inspection tomorrow morning.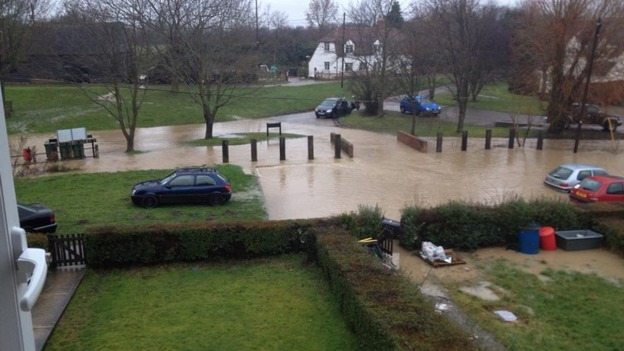 Residents in Syers Field, Blackmore End, in Essex had to jump out of bed to rescue their cars this morning after the nearby stream bursts its banks shortly after 8am.
Click here for the latest flood updates from the Environment Agency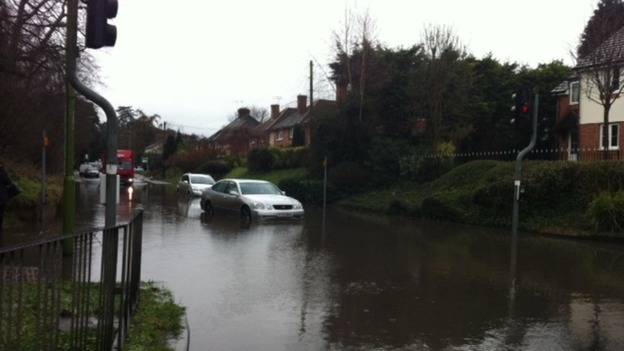 There are now 26 flood warning in the Anglia region, and 43 flood alerts.
The latest flood warnings:
Wendling Beck from Wendling to Worthing, Norfolk

River Great Ouse at Buckingham, Buckinghamshire

River Box from Boxford toThorrington Street, inclusive, Suffolk

River Chelmer from Great Dunmow to Rivermead campus and Industrial Estate in Chelmsford, Essex
River Colne from Castle Hedingham to upstream of Halstead, Essex
Click here for the latest Anglia forecast
Click here for the latest flood warnings from the Environment Agency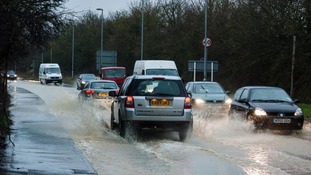 With heavy flooding having hit the region overnight and into this morning, police have issued advice to motorists on how to keep safe.
Read the full story
Advertisement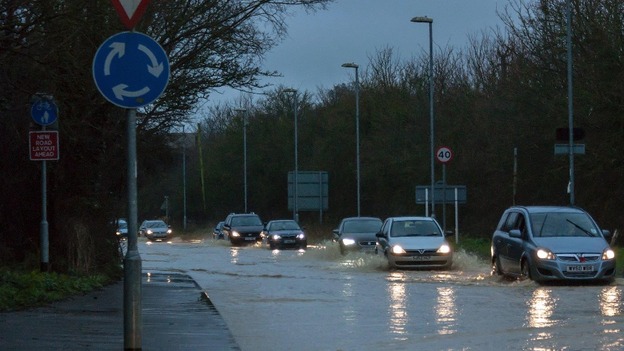 Roads through Saffron Walden in Essex resembled rivers this morning following sustained rainfall overnight and into this morning.
Essex Police also confirmed that ten people and two dogs had to rescued from a block of flats which were flooded in the town.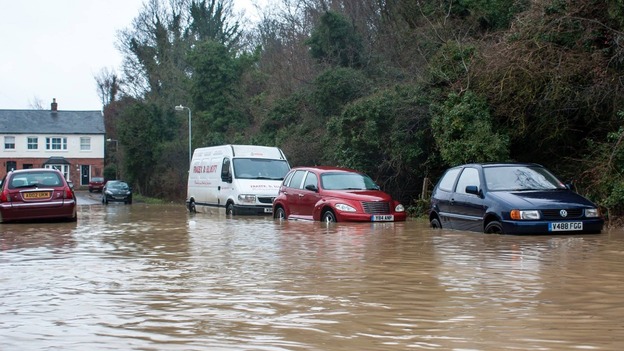 Crews were called to The Spike on Radwinter Road to about 20 flats affected by the rising waters.
Eight adults, including two disabled people, two children and a couple of dogs were rescued.
Suffolk Police say that several roads in the county, particularly towards the West, are being affected by heavy flooding and standing water.
Flooding has been reported in the following areas:
A143 Wratting Road, Haverhill, near to the A604 The Pightle junction
A143 Bury Road, Stanton, at the B111 Barningham Road
A1088 Ixworth
Bull Lane, Long Melford
A1120 (Hackney Road) Peasenhall
Furthermore, there is standing water on many roads including A12 at Wrentham and Yoxford.
Reports 7 people have been rescued from their cars in floodwater in Suffolk. More to follow.
At 8am on Friday morning there were 11 flood warnings and 34 flood alerts in force in the Anglia region issued by the Environment Agency.
The latest flood warnings:
Chediston watercourse at Halesworth in Suffolk
River Granta from Linton to Babraham in Cambridgeshire
River Colne from Halstead to Lexden in Essex
Girton in Cambridgeshire
Load more updates
Back to top