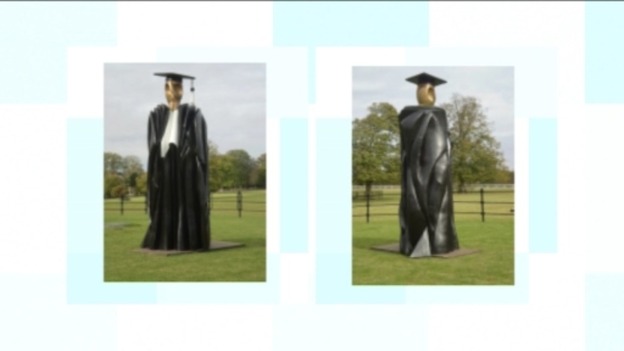 Plans to erect a 13ft tall statue in Cambridge have been rejected by the city council who say it is: "possibly the poorest quality work that has ever been submitted to the Council".
The Unex Group wanted the structure, based on a design by artist Pablo Atchugary, to be positioned on Hills Road.
A report by Cambridge City Council's planning committee stated: "It is not site specific and is a work already purchased and has no relationship to this site.
It is too large a scale for the context of the space it will be located within and will compromise the quality of the new development."
Bill Gredley, Chairman of The Unex Group said: "We are astounded. We think it's a fine piece of art".