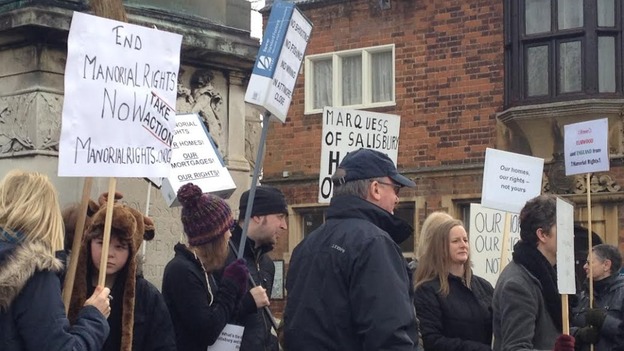 Campaigners fighting an aristocrat's claims over their homes and land are staging a second protest outside his Hertfordshire estate.
Last year, the Marquess of Salisbury decided to legally register his "manorial rights" over land in Welwyn Garden City.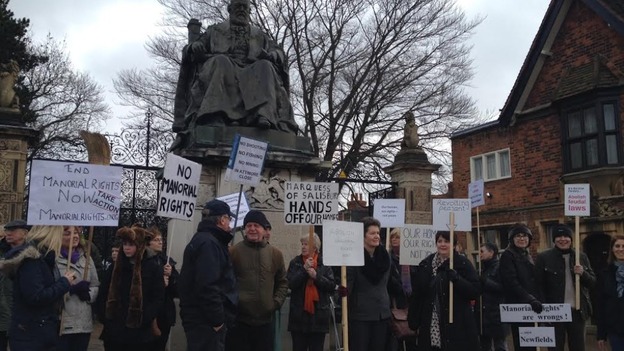 The protesters have been gathering outside Hatfield House. They want the rights abolished across England and Wales.
"It's 21st century Britain, the serfs have left the building," one campaigner told ITV News Anglia.
"There's just no place for these laws in our society today. They are just plain wrong."