National
An immigrant child sex gang has been blasted by a judge for failing to respect their adopted country by abusing a string of young girls in Peterborough - and failing to learn English.
Judge John Bevan QC told the court that despite the gang members living legally in the UK for between five and 12 years, taxpayers will have to foot a £40,000 bill for interpreters following the trial.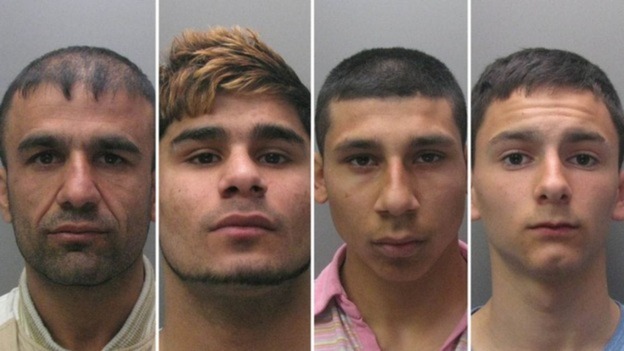 The judge laid into the four Roma men and boys from the Czech Republic and Slovakia, and an Iraqi Kurd, as he sentenced them for raping and sexually assaulting five girls aged as young as 12.
He told them: "The combination of the crimes you have committed and your attitude to these crimes both in this country and this court bring discredit on all of you in the dock."
"[It also] does a disservice to your fellow Roma who want to work hard in this country, improve themselves and make a positive contribution.
"If you want to live in this country you must do so in an appropriate way."With rights come responsibilities, which you have singularly failed to take."